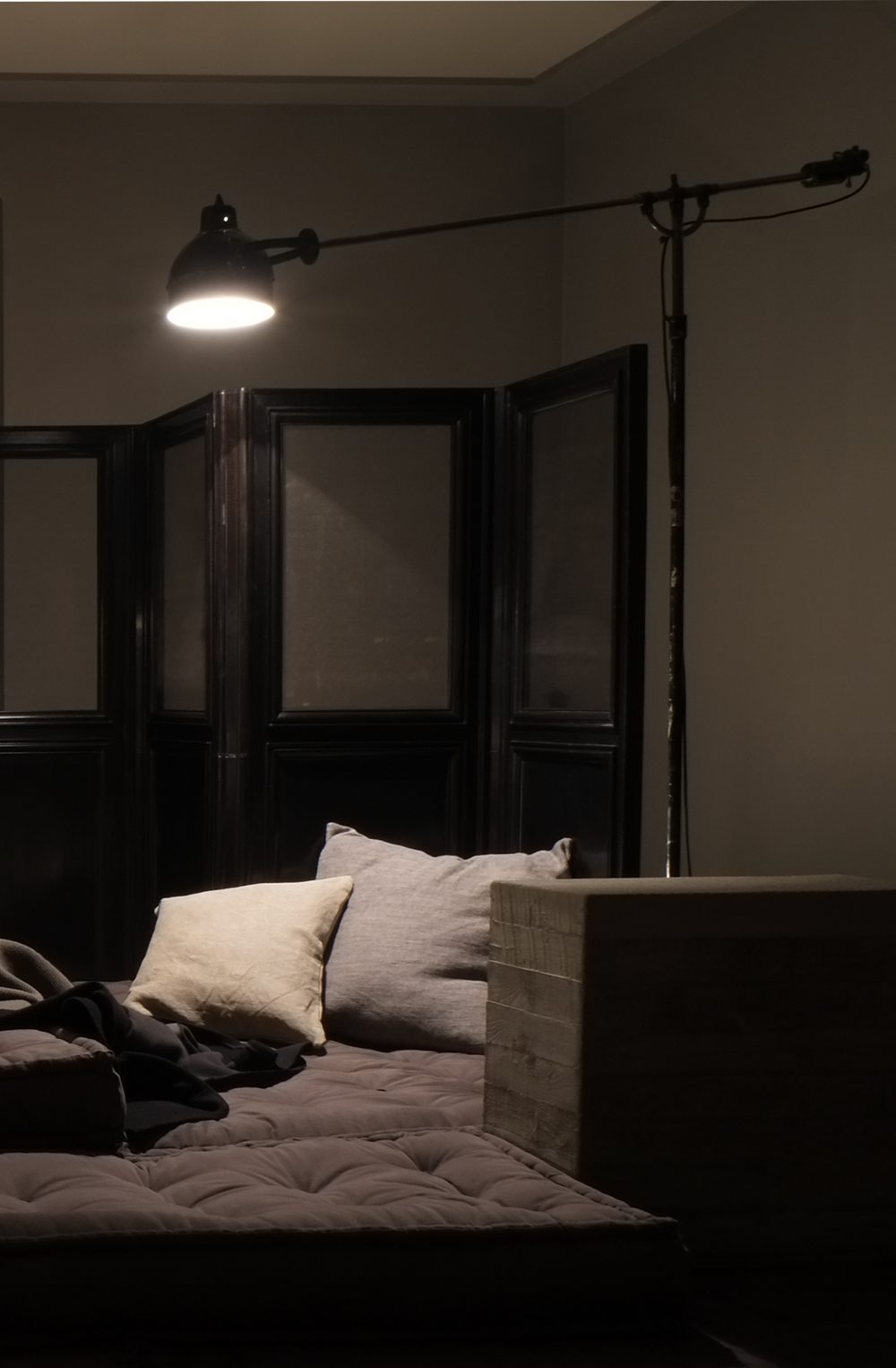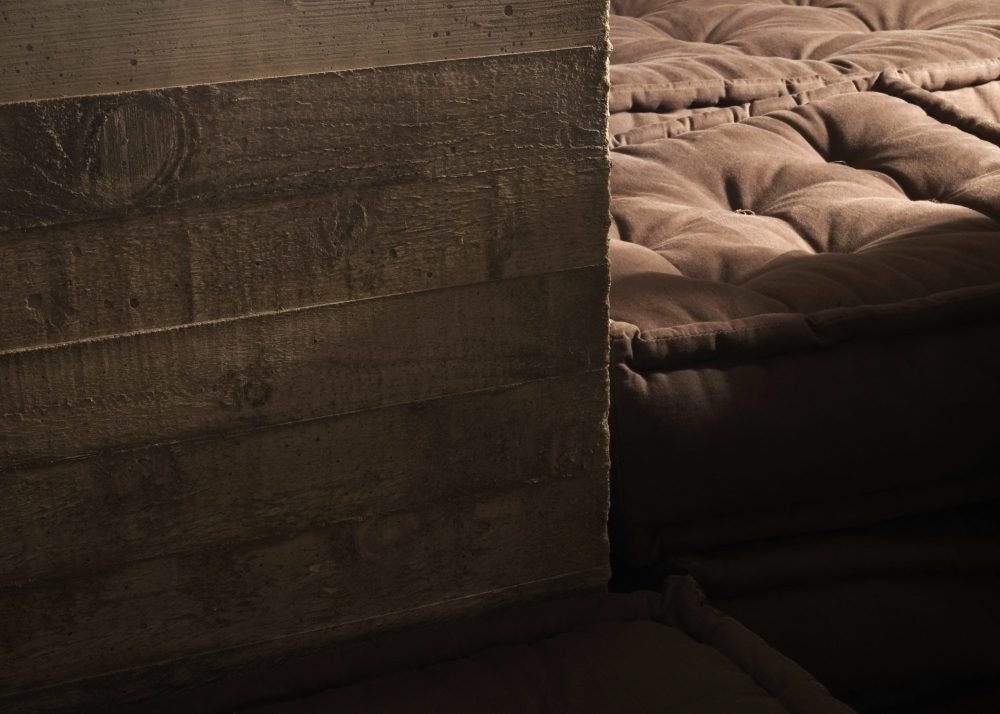 A split level apartment in a refurbished historical building, overlooking the Spree in the heart of Mitte, Berlin. A summer and seasonal residence for New York art collectors and their family.
A landscape of concrete and cushions.
Movable stacks of mattresses. Antique linen, and contemporary twill.
Versatile and practical concrete forms. A table. A back rest. A foot stool.
A photographer's lamp, and an antique mesh screen, frame a corner in the open.
A base of dark inky colour. Hemp kilims overlap underfoot.
Grounded by concrete volumes.
An enveloping dining room. A simple but oversized table – 4.2m lengths of timber on steel trestles. Factory lights suspended low. Fibreglass chairs, stripped of their upholstery. The fleshy red texture of revealed.
A steel headboard for the master bedroom, and a concertina from ladder from a military aircraft.
Minimal steel cupboards. Heavy. A resonating chime as they open and close.
A drape of fine steel mesh from floor to ceiling. A frame for three garments in the dressing room.
Footwear on concrete plinths. Clothing as artefacts.
A colour palette to echo the natural light of Berlin. And shadow as a medium.
A sense of calm during the day, and sensuality at night.
(Brutal, hard, unforgiving) Soft, warm, welcoming.

(Minimal, spartan, stark) Textured, layered, enveloping.

(Industrial, rigorous, strong) Detailed, handmade, sensual.