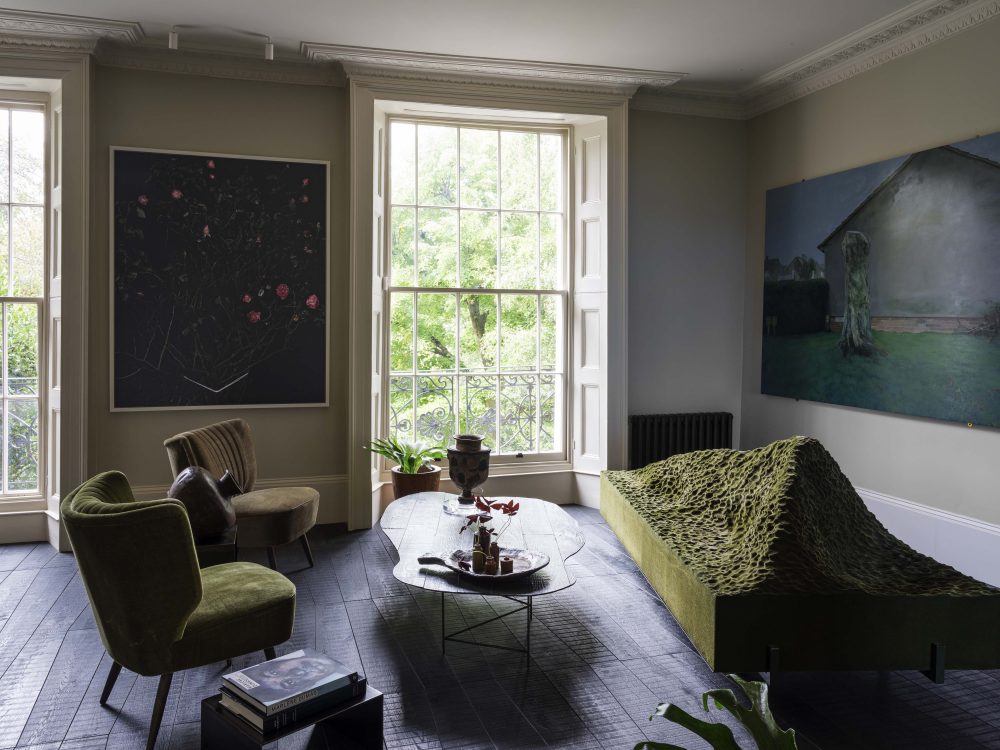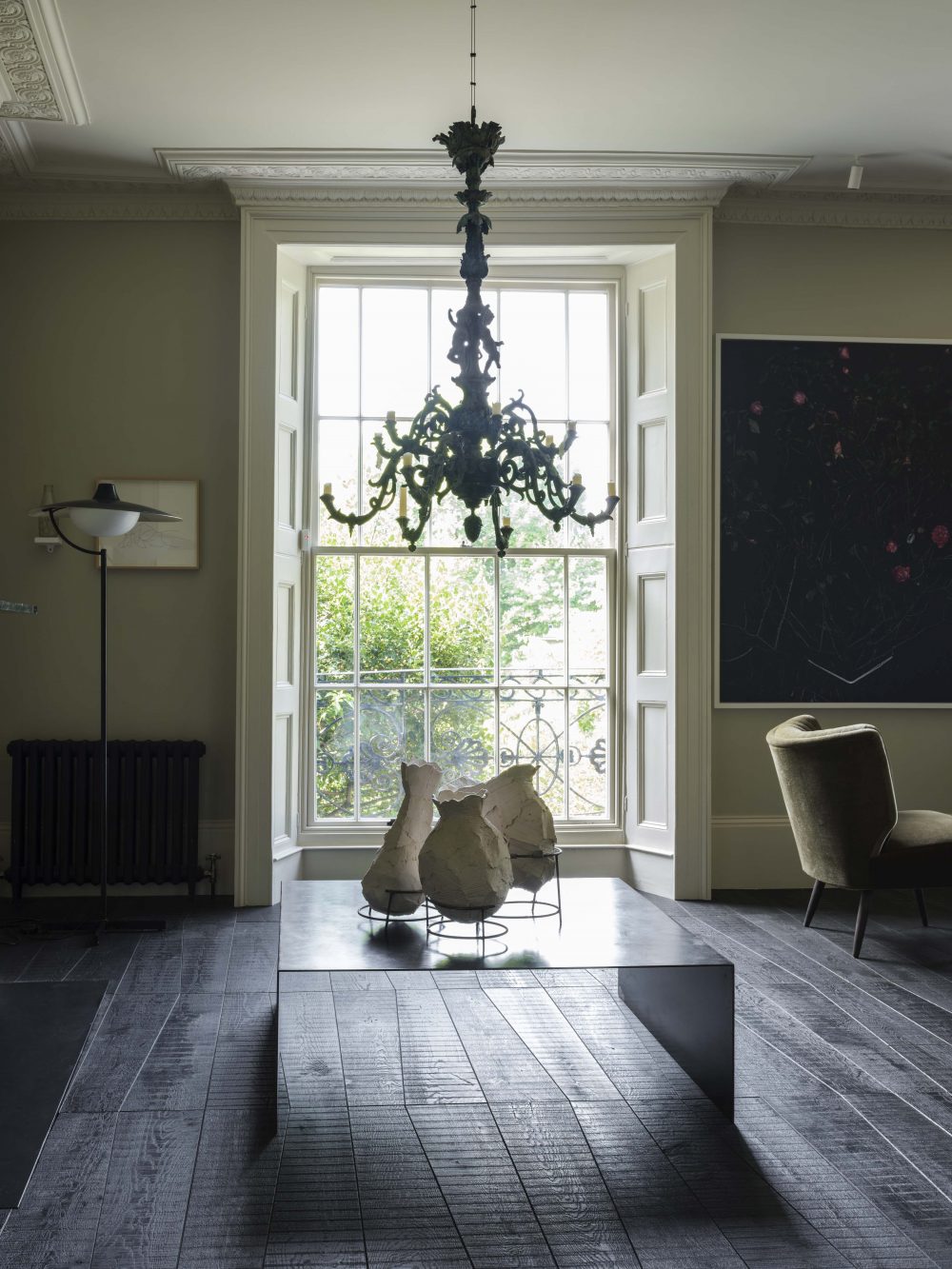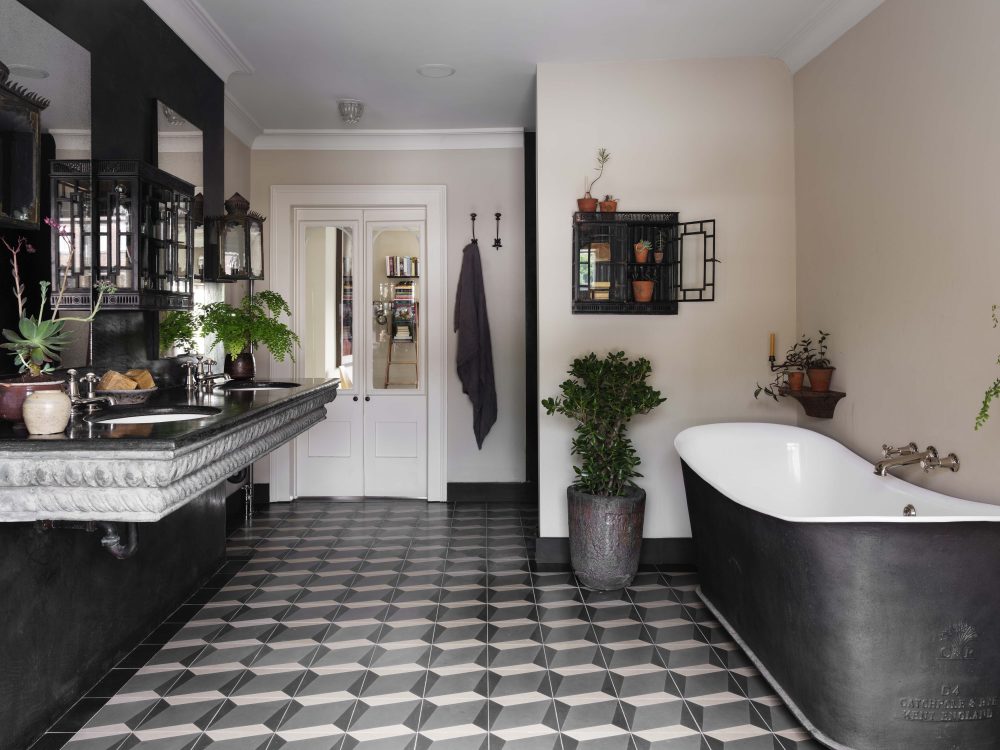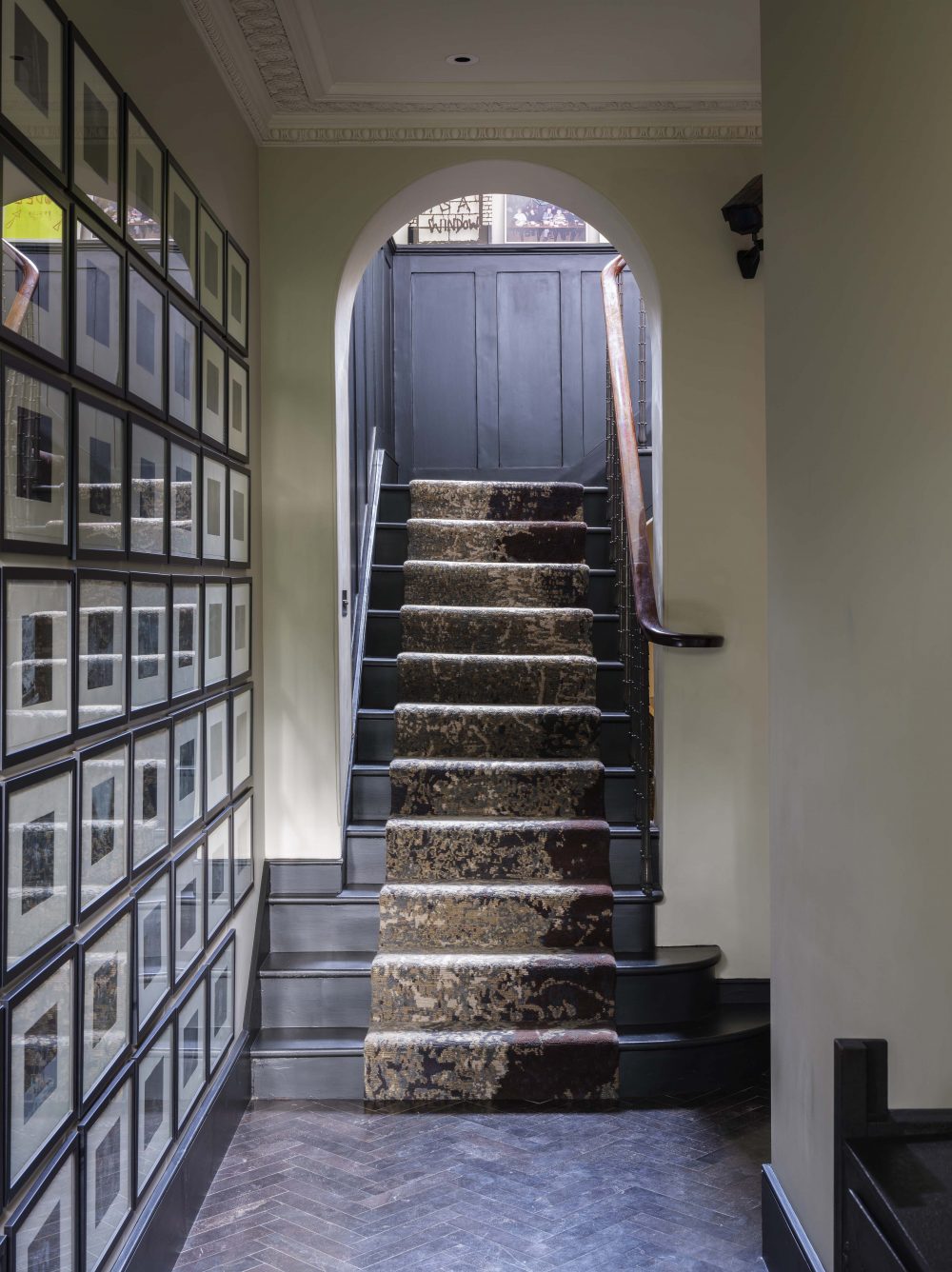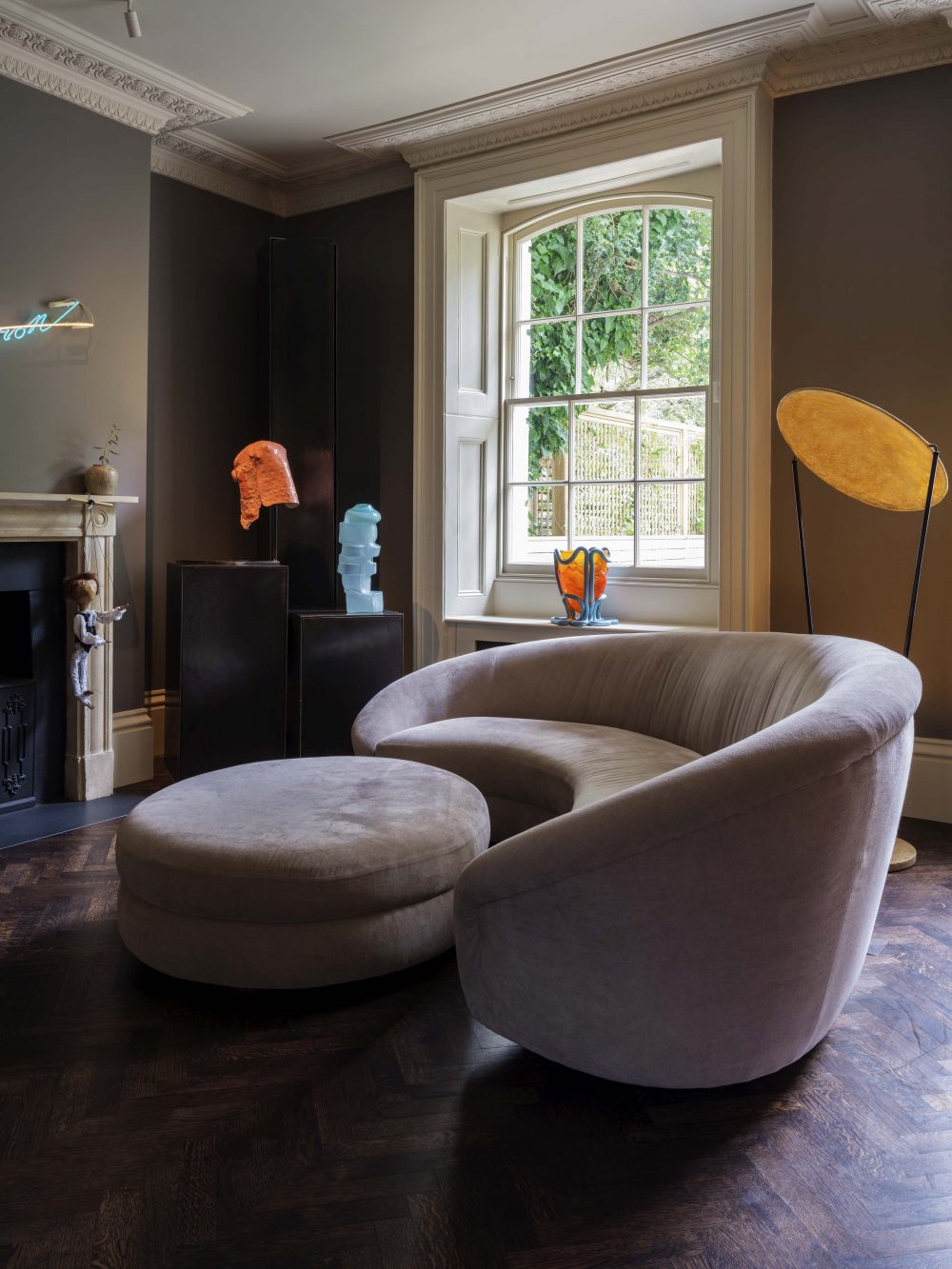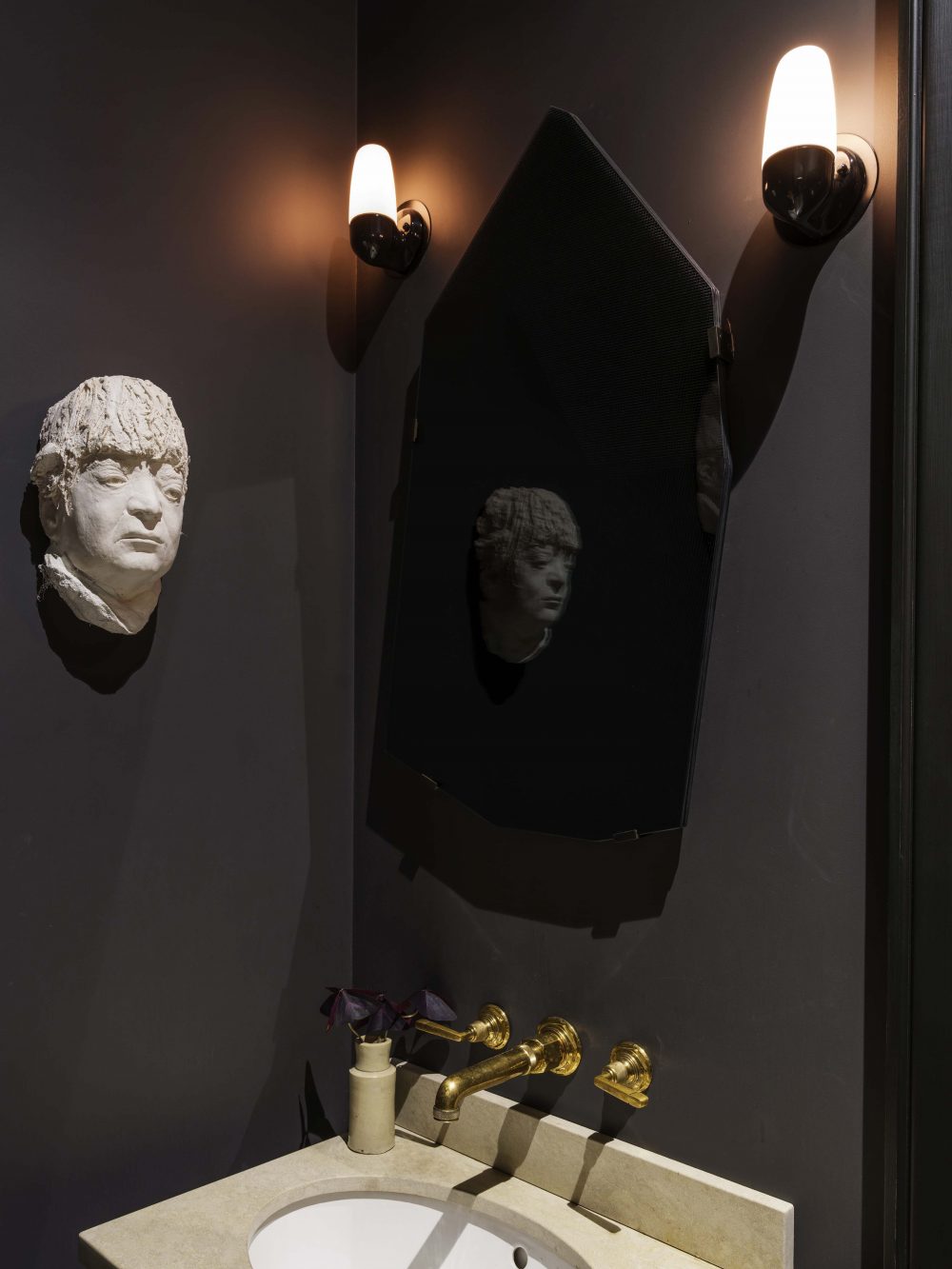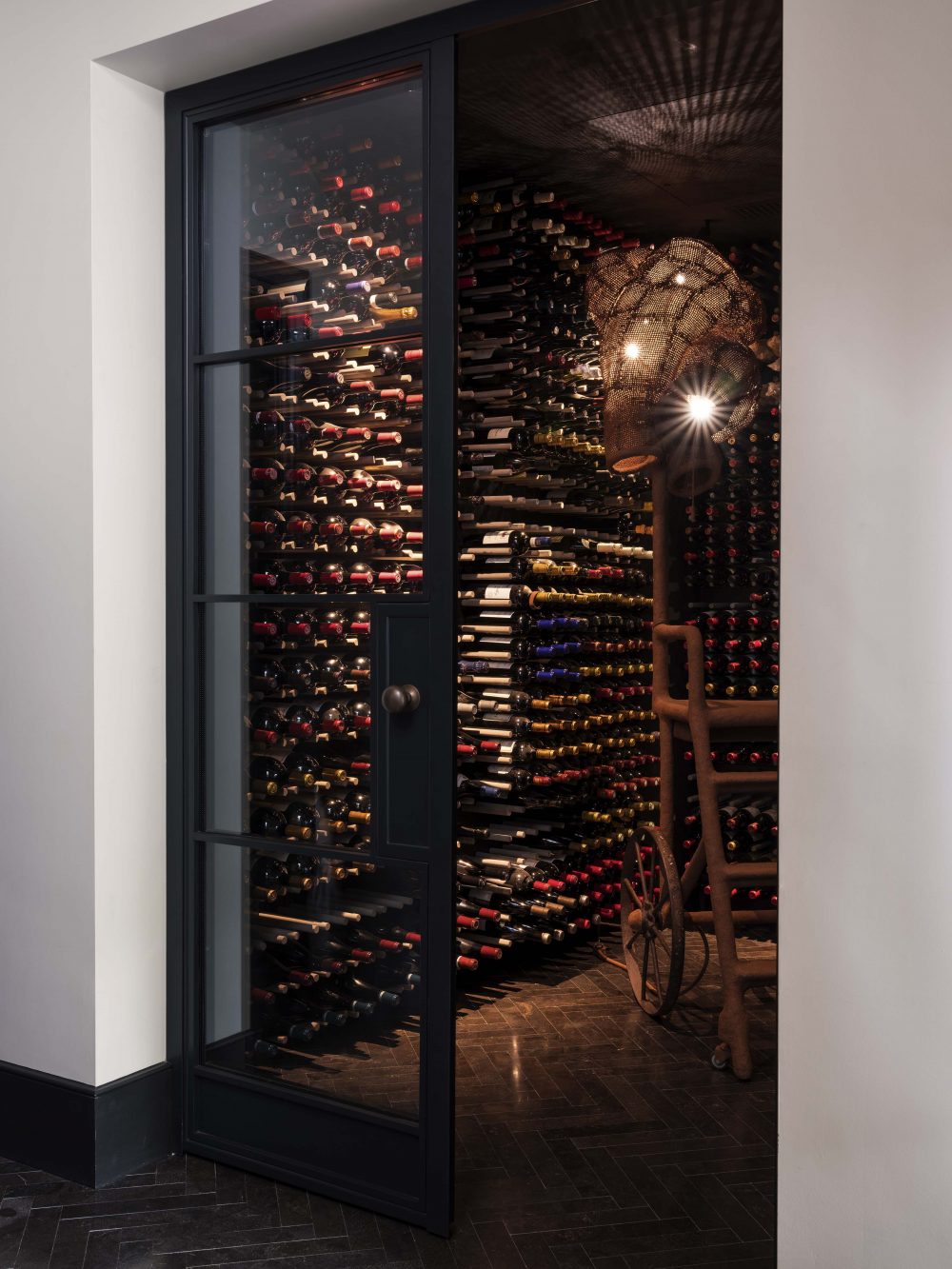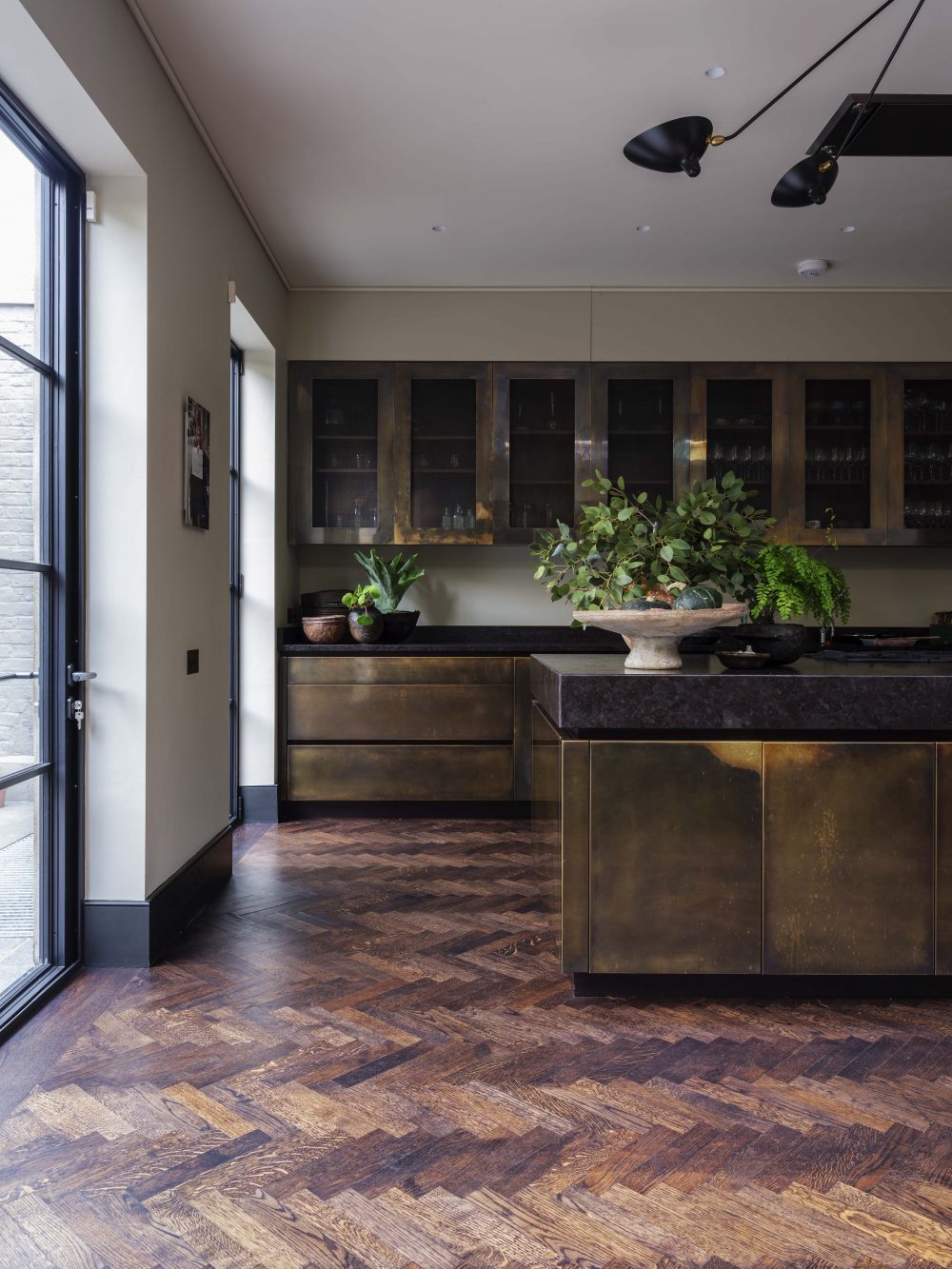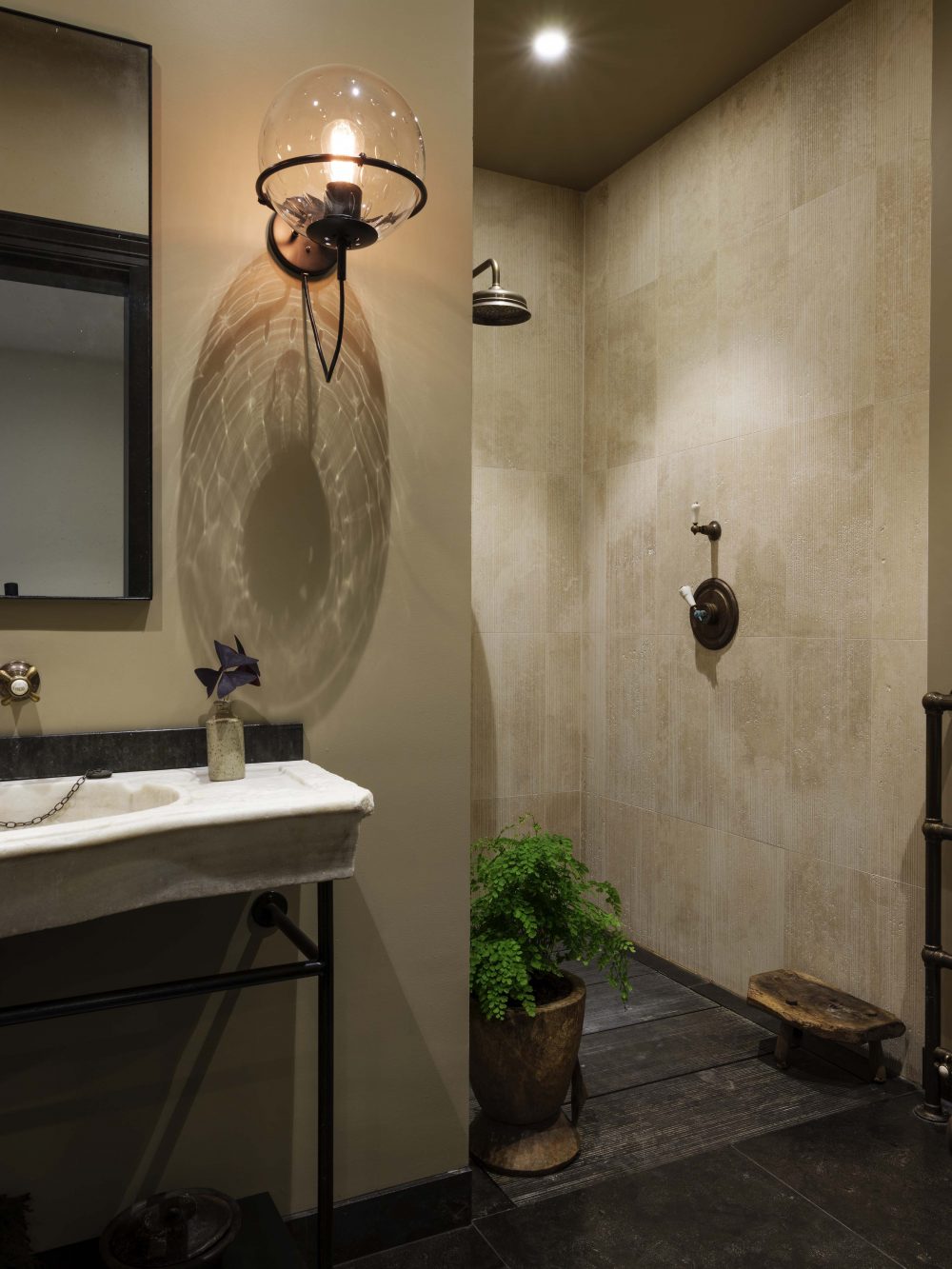 A family home in West London created in multiple stages over several years. The main residence of a husband and wife deeply involved in the arts, and home to their evolving and rotating art collection as well as their three children. The brief was to create a tactile and practical living space, and to showcase their artworks without the sterile or fragile quality of an art gallery.
A home, not a museum.
A gallery, to live in.
A parquet of dark stone in the entrance hall.
The Chapman Brothers 'Disasters of War', & Vincent Dubourg's exploded console table 'Buffet Nouvelle Zelande'.
A room for the family. The colour palette of Caroline Achaintre's watercolours. Pink velour hugs a curved sofa and ottoman. Minimal but weighty steel cabinets conceal storage, and form plinths for ceramics.
Glitheroe's 'Rendez Vous' desk in bronze and gum paper. Gaetano Pesce on the windowsill.
A kitchen of dark stone and patinated brass. A Japanese dining table of unusual patina.
Wolfgang Laubersheimer's 1987 masterpiece of steel and stone – 'Seerose' (waterlily).
A wine cellar. 2000 concrete pegs protrude from steel panels.
Nacho Carbonel's ladder accesses, and illuminates the bottles.
A dark enveloping cloak room. A stone sink on antique brass stand.
William Wagenfield's 1950's opaline glass wall lights. Study O Portable's 'Parallel Mirror'.
The reverse of 18th Century tapestry fragments informs a stair runner to the first floor. Cast iron stair spindles. Raw. Waxed.
Thomas Saraceno's iridescence in the stairwell. Simon Periton sits under the window.
A living room with dark asymmetric floor boards. East German mid Century chairs in moss green velvet, converse with
Fredrikson Stallard's 'Pyrenees'. Rebecca Warren framed by the window.
Marble is cut to resemble the leaves of books. A natural felt lectern trimmed in brass. A steel love seat to sit and read.
Charlotte Perriand lights the Library.
Dark grey wall paneling in the study. A patinated steel and horse leather desk. Bakelite desk lamps. A sofa of depth and comfort. Feather down, and antique dyed linen. A 1940's Dunhill brass smoke stand.
Peter Marigold's ceramic vases.
A master bed split in two. Re-centred around a grandfather clock.
Phylidda Barlow on the chimney breast.
An exposed cast iron bath sits atop encaustic cement tiles in the master en-suite. A shower-room of dark tadelakt. An antique zinc Venetian canopy forms the sink stand.
Nicolas Le Moigne's concrete offcuts sit next to the bath.
Underground. A screening room. Upholstered walls of hand dyed velvet. Large deep sofas.
A steel coffee table frames Cathy de Monchaux.
A bathroom for guests. A dark stone floor and travertine rivulets on the walls. An antique marble sink, supported by a minimal steel frame.
1960's Raark Glass Globe Wall Lights, throw droplet reflections.
A home, not a museum.
A gallery, to live in.