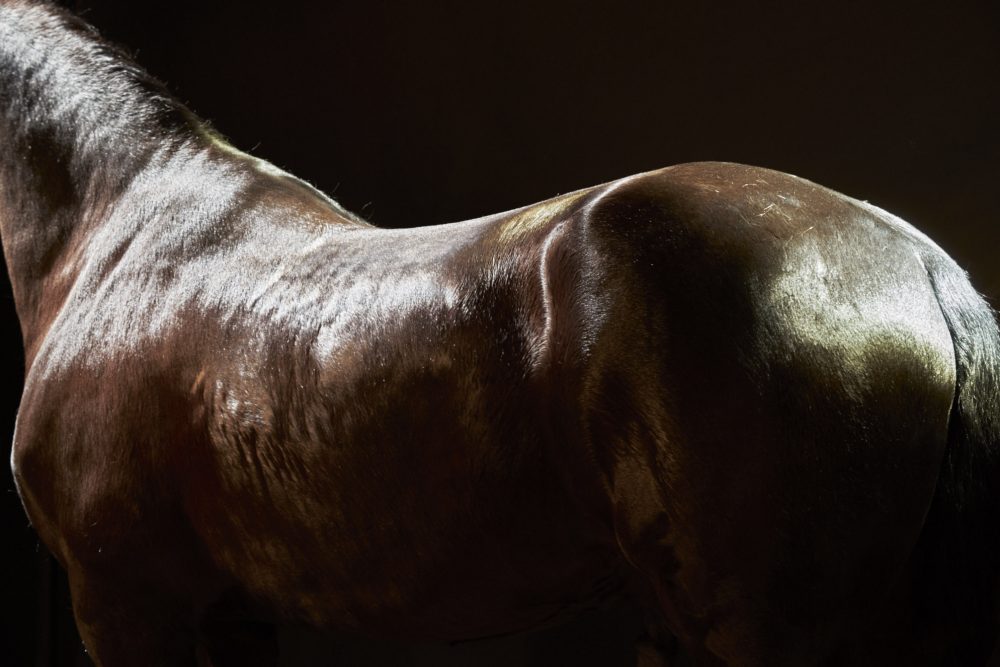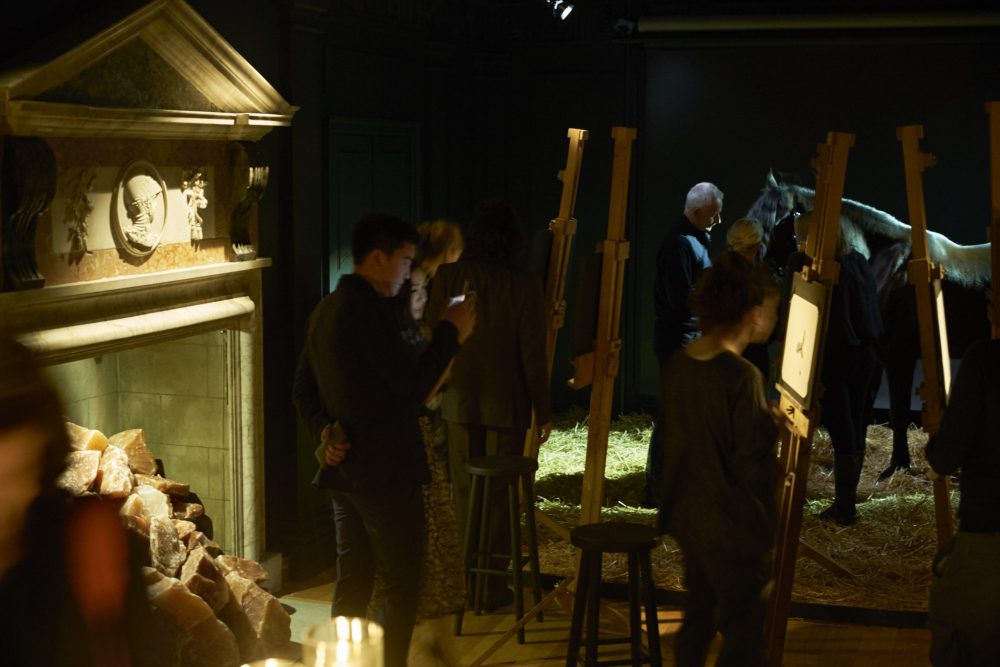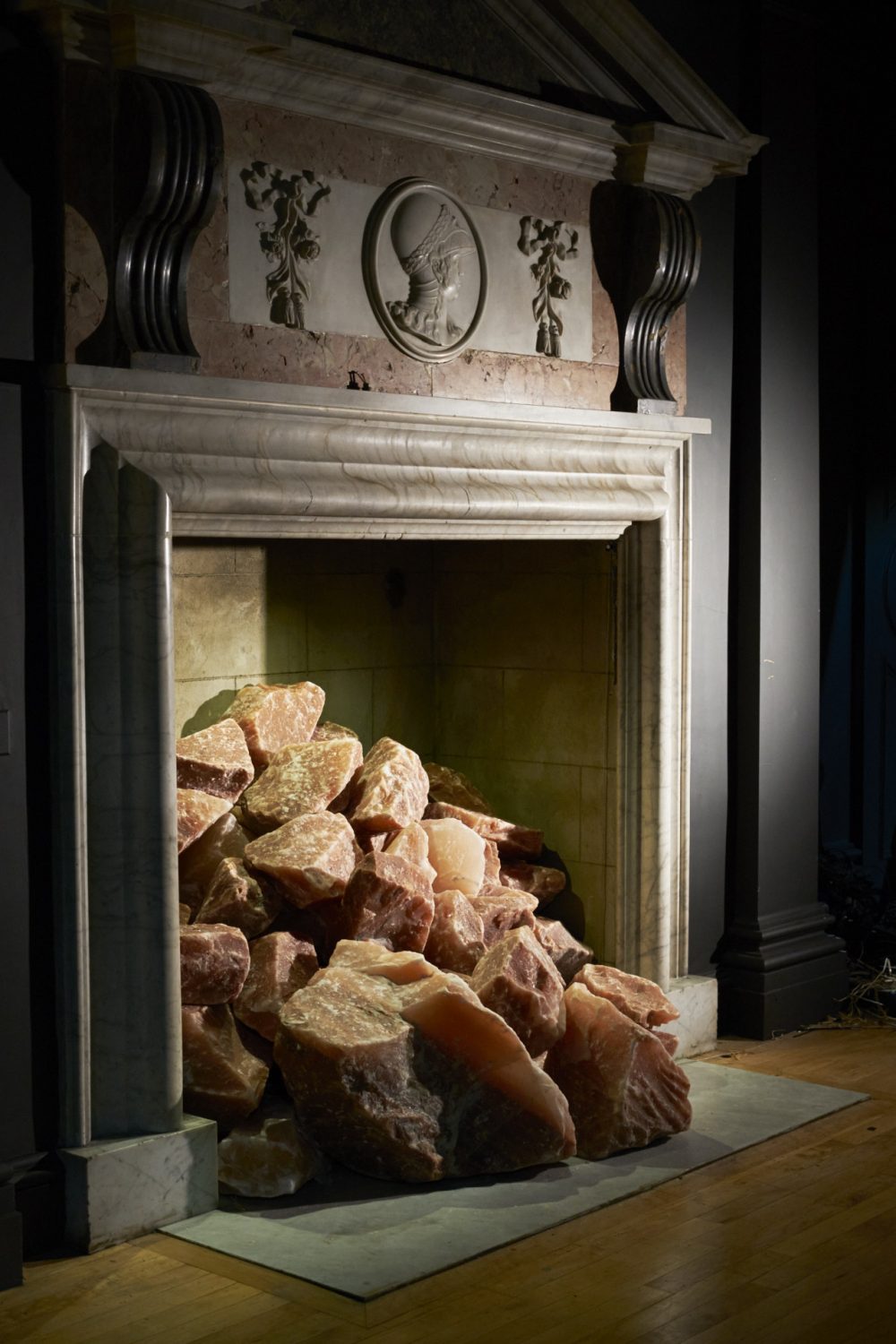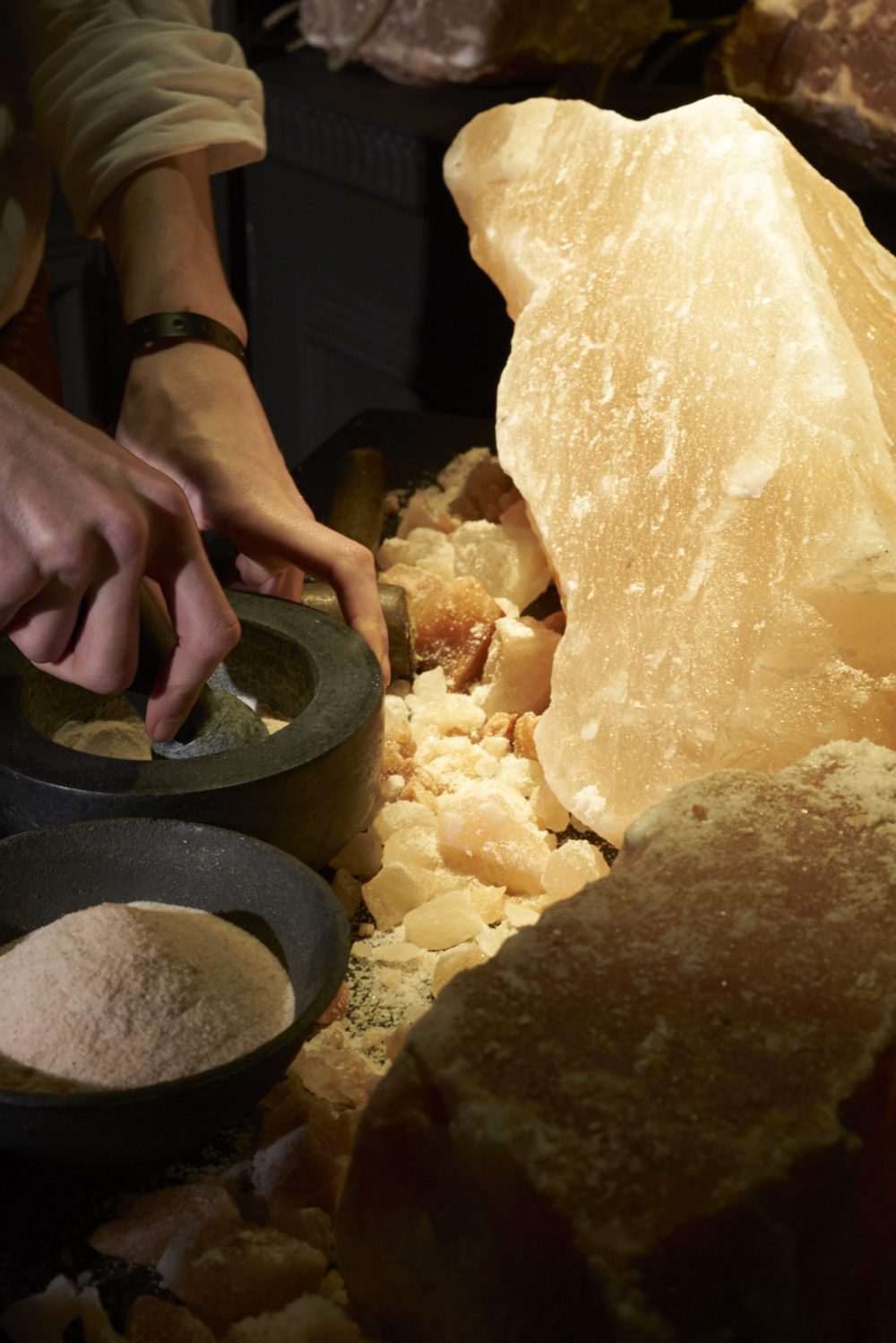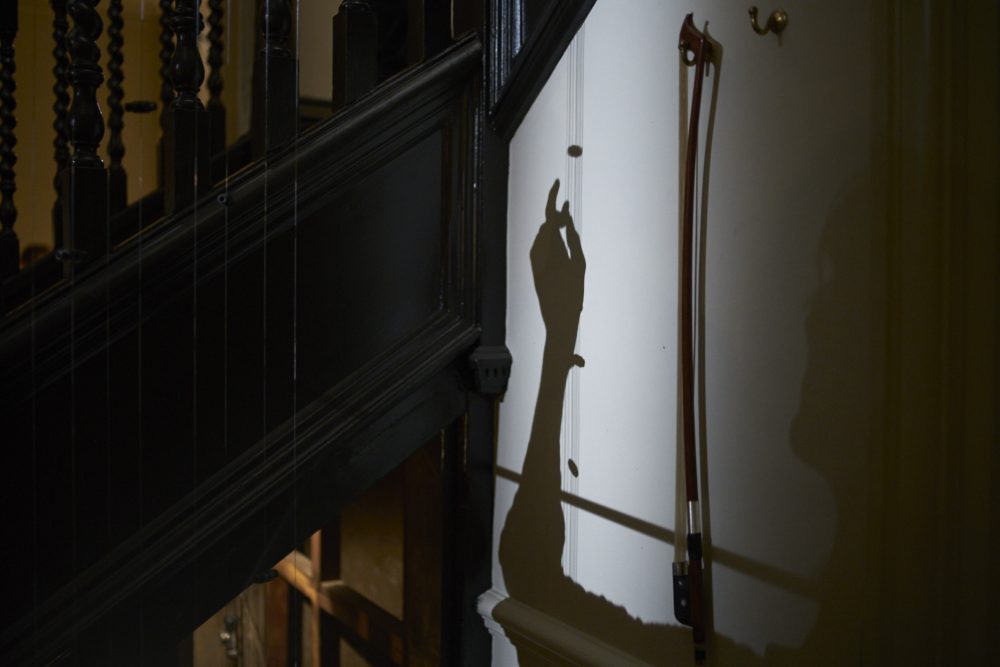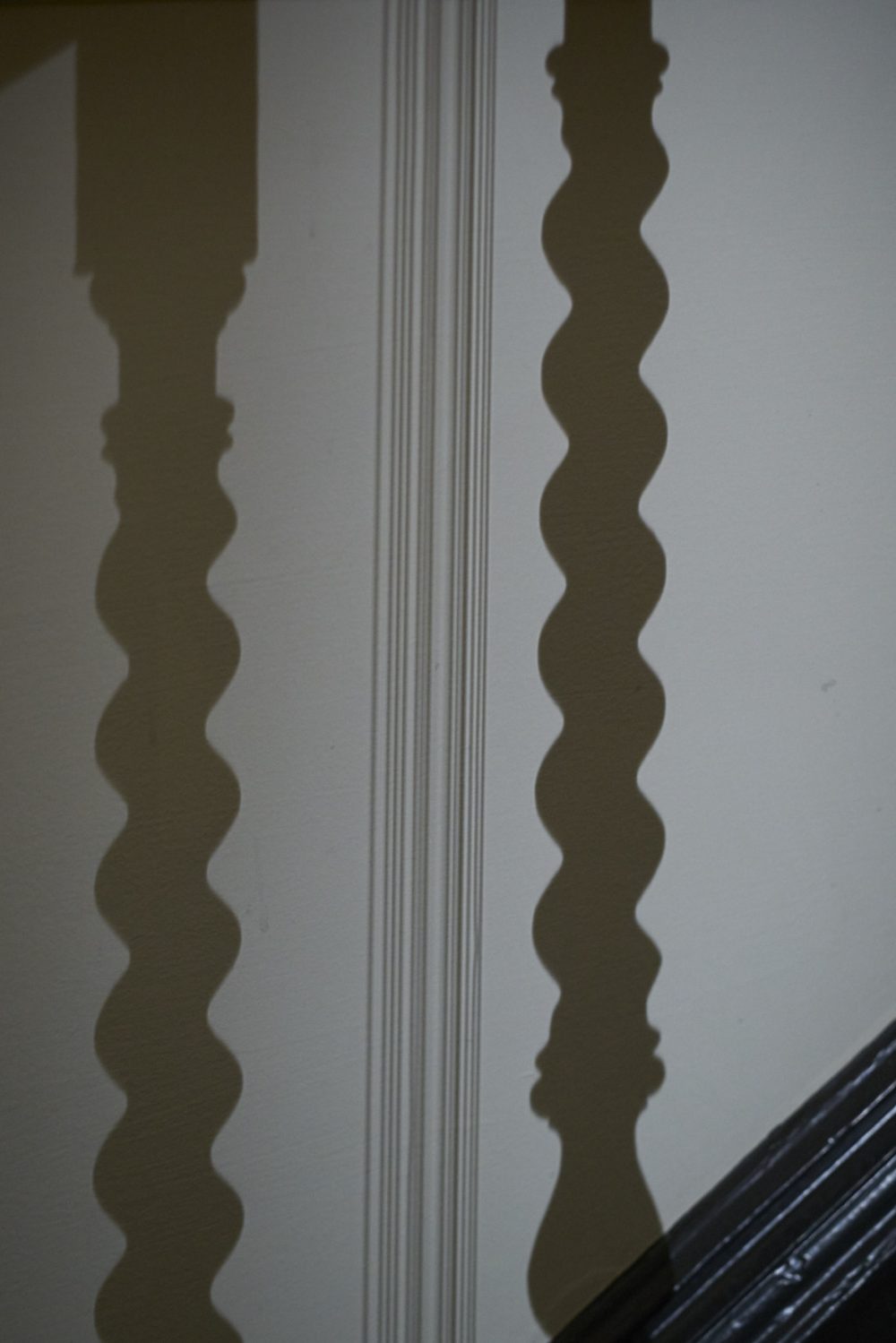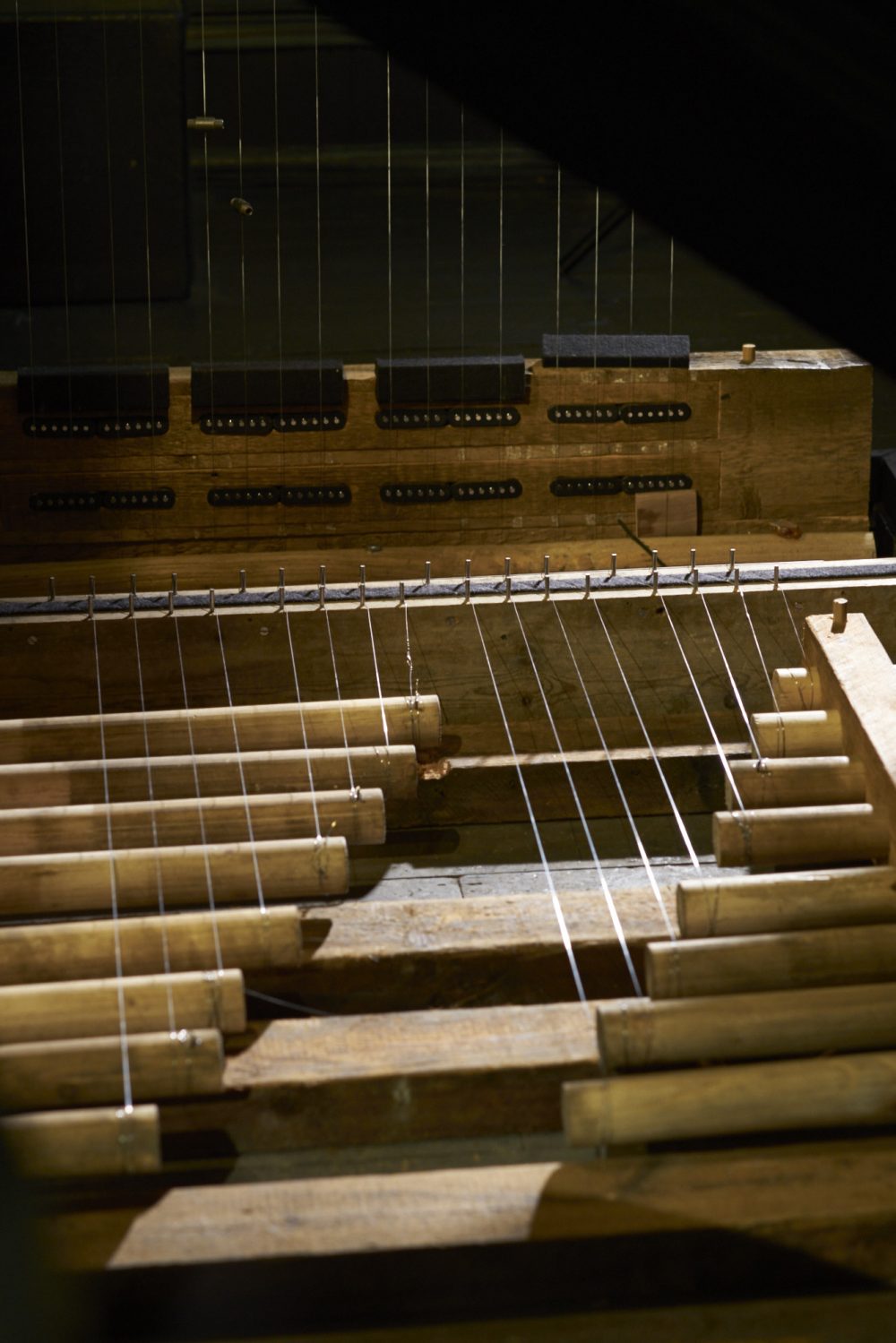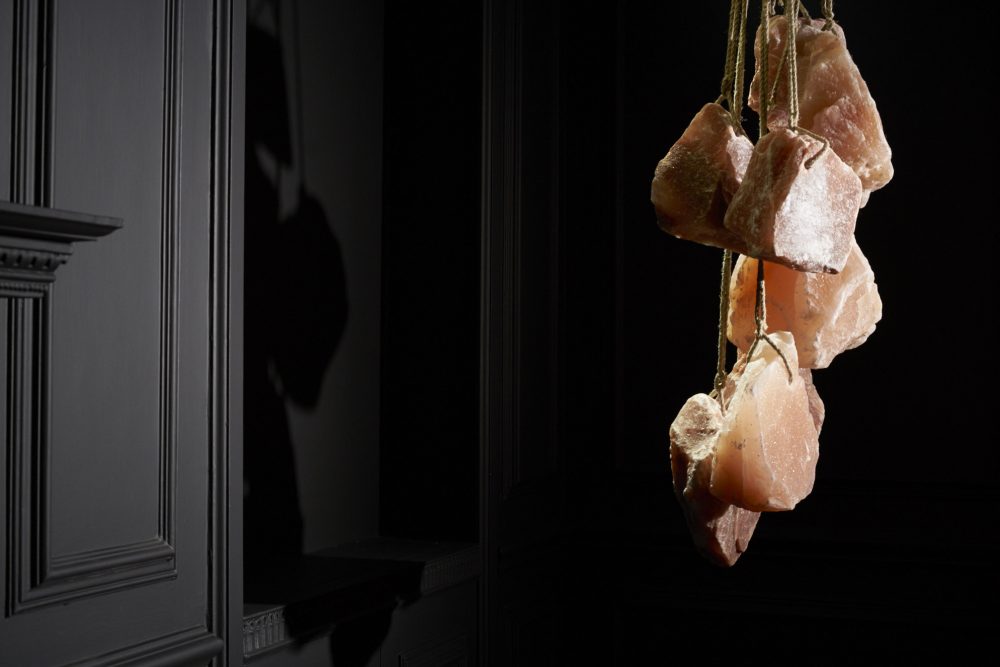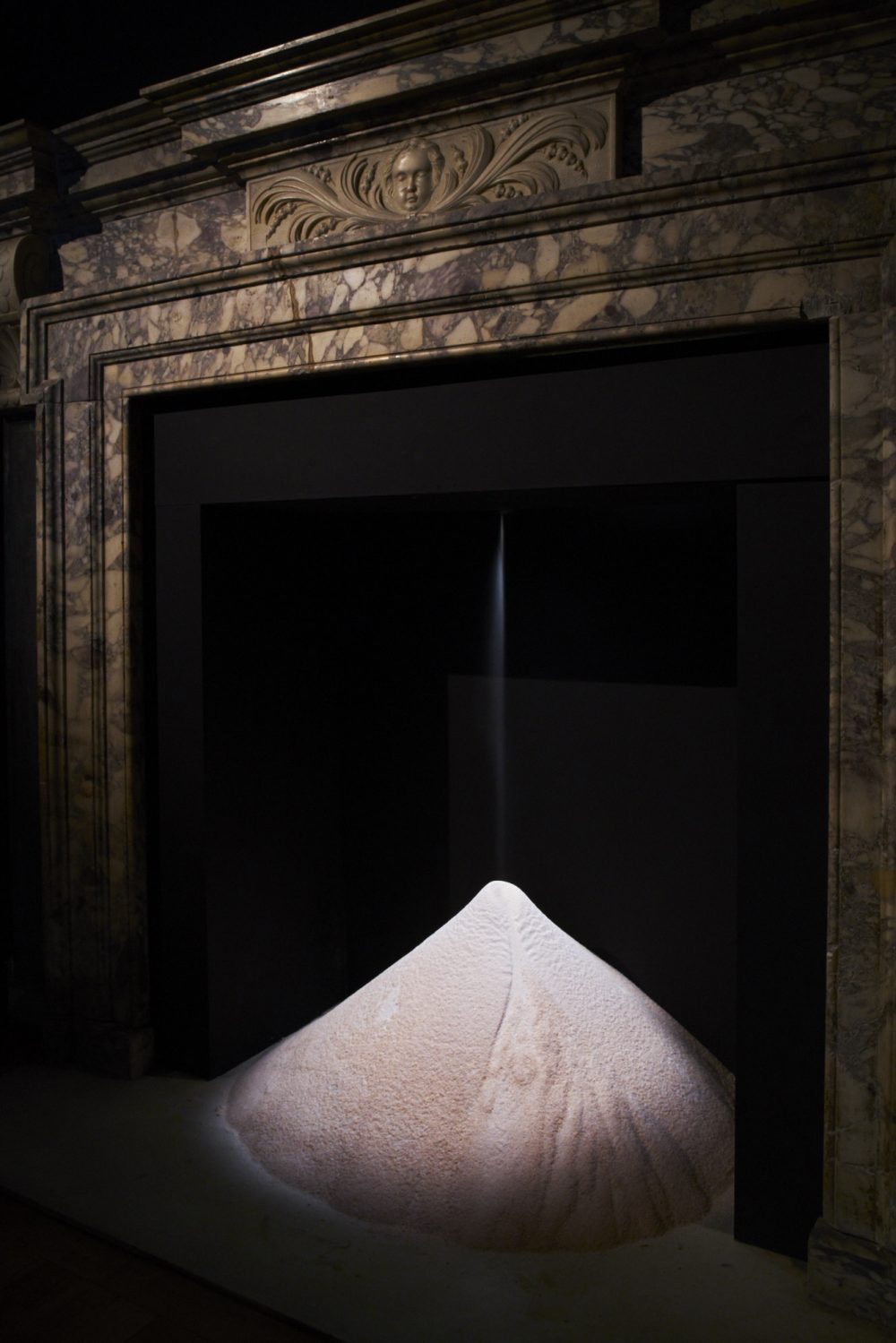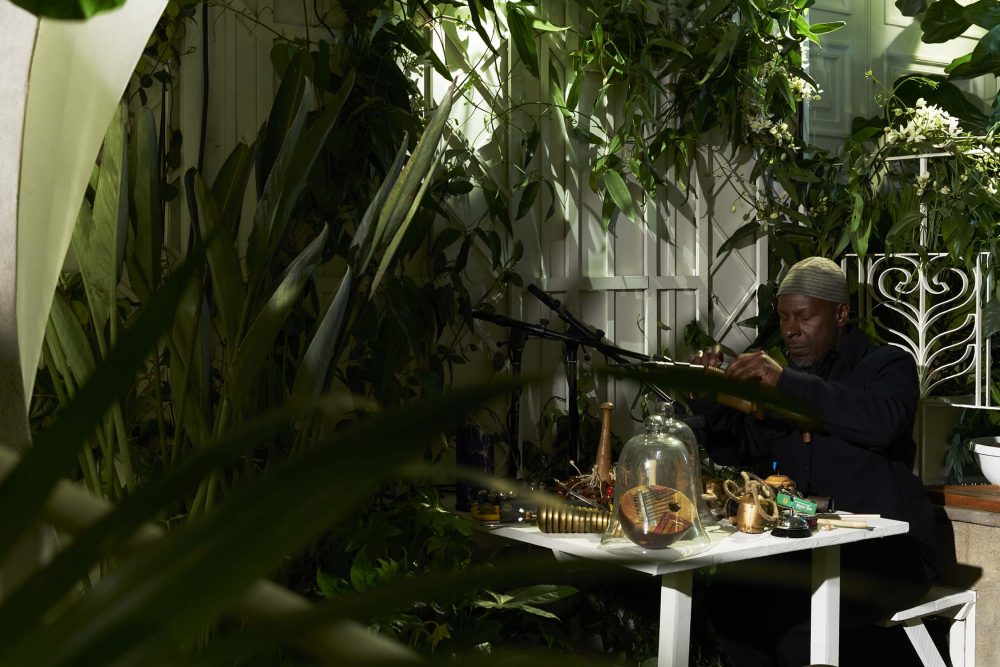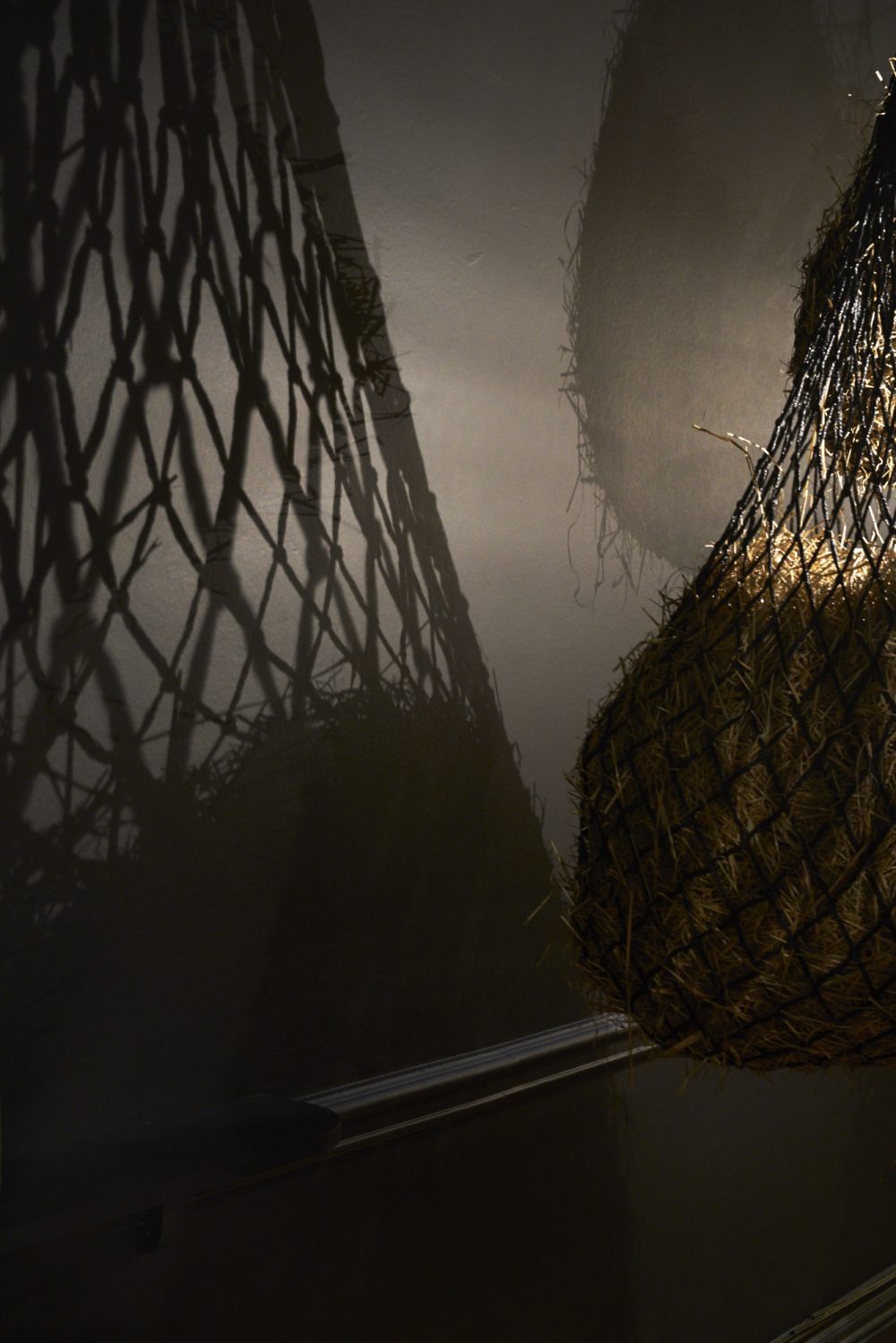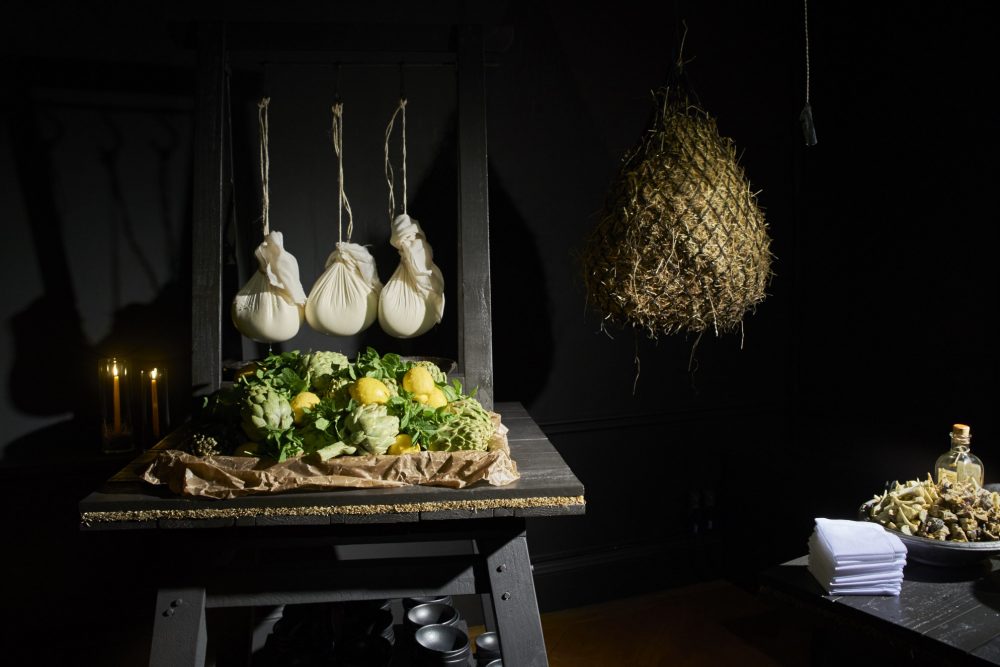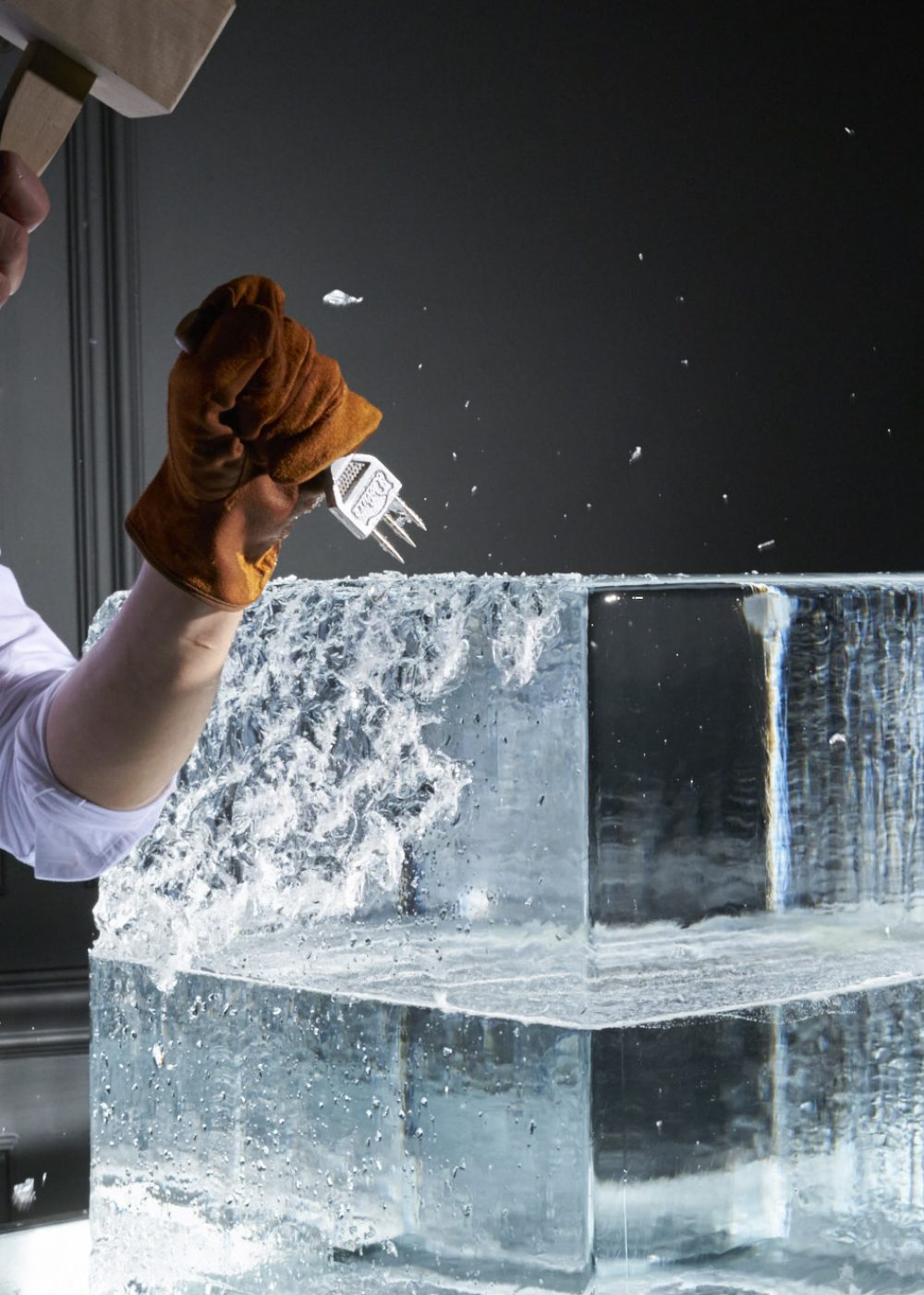 Two evenings that brought Hermès into beguiling focus, transforming a faded Knightsbridge residence to mark the launch of their new store on Sloane Street. A performance exploring the immaterial, drawing us out of the prosaic. A topology of sound, shadow, silhouette, smell & texture in crescendo. A dial set to beautiful disarray.
(horse) physicality. immateriality.
(house) architecture. atmosphere. history.
(hay) scent. smoke. shadows. silhouettes.
(sound) shapeless. shifting. abstract.
(salt) blocks. broken. refined. falling.
(ice) cracking. smashing. breaking. glowing.
The central staircase, the spine of the house, has a new purpose as an amplified 8 metre tall, 16 string cello. Tied and tuned to the rafters of the building. It is bowed throughout the evening. The house resonates, playing its tune.
The horse. Its fragrance, its breath and shudder. Amplified and captured. A life drawing class study his architecture. He twitches. An ear moves. The scratch of charcoal on paper.
The scent of burning hay. The shadows of gently spinning haynets.
Salt. Rocks. Three quarters of a tonne. Hanging illuminated against the shadows, and stacked within elaborate fireplaces.
A dark room where salt falls slowly, delicately, incessantly in a fireplace, accompanied occasionally by a violinist overbowing her strings. The sound could be from 500 years past or future.
A hidden library. Firelight. Candlelight, and narcotic grade cocktails.
Hay fills the upholstery, and runs a contrasting seamline through dark furniture.
A verdant garden room, inhabited fleetingly by an abstract percussionist, ringing and chiming. A French singer reads and incants poems, philosophy. She recites fragments of history from the building and of Hermes. She plays the scissors.
Vast blocks of ice are hewn straight into glasses, and salt blocks are crushed and refined to grace the rims.
It happened twice. Over 8 hours. Just for those who witnessed it.