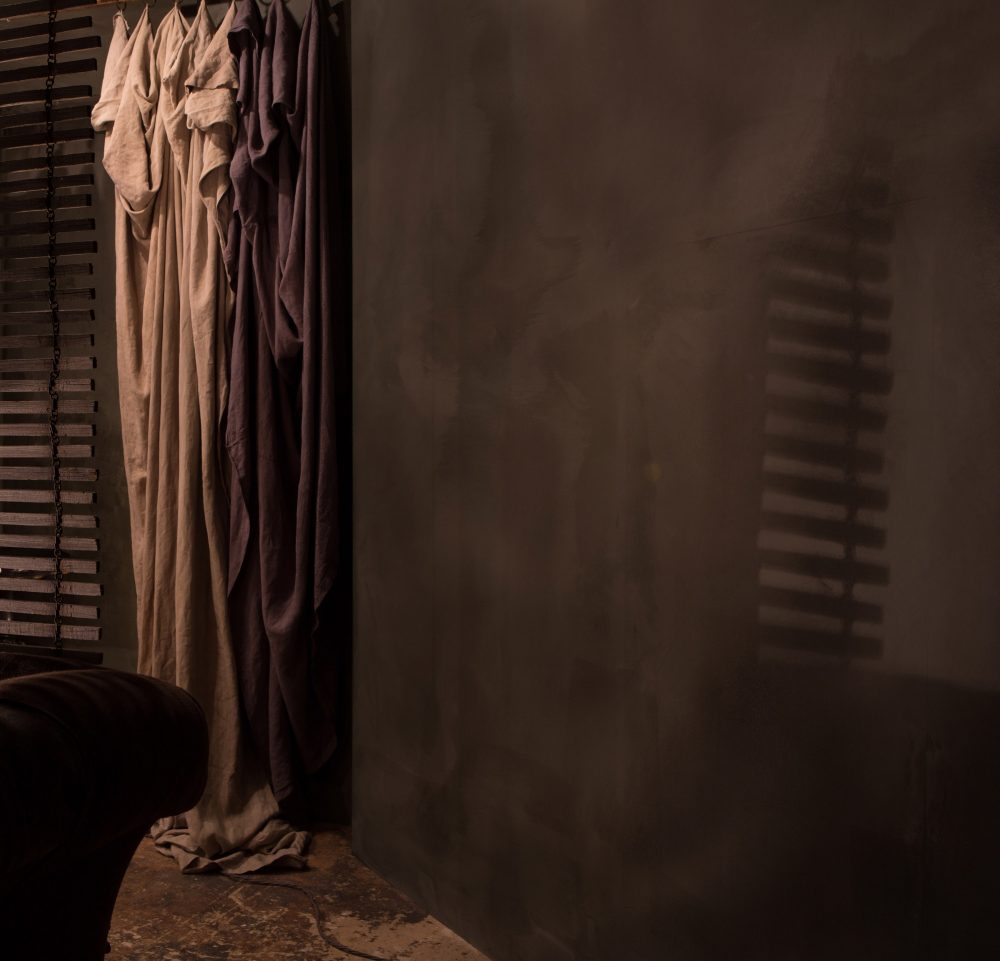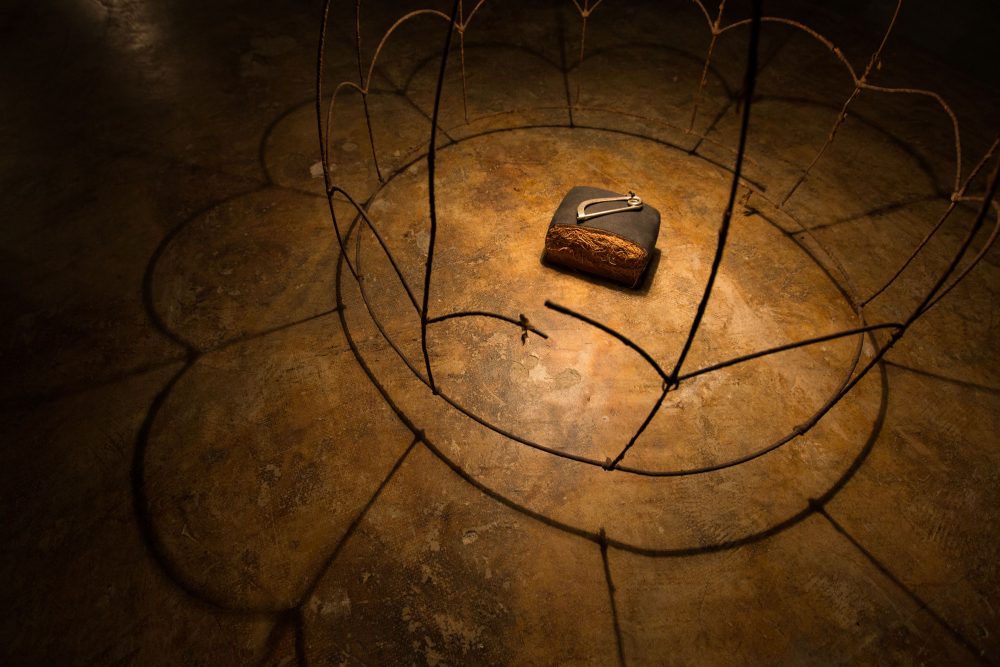 A discreet addition to Hostem Menswear. The brief was to create an environment to celebrate the craft and skill of the store's most cherished designers.
An intimate subterrain for the ritual of bespoke tailoring.
A workroom, where primitive geometry and unrefined surfaces throw clothes into powerful relief.
A quietly removed space downstairs from the main showroom.
The floor. Revealed, scraped clean and embalmed as if ossified.
Walls and ceiling disappear in a cloak of dark chalky paint.
A collection of one off assemblage form a theatrical showcase.
A crate for pedigree pigs, translated to present handmade footwear.
A sun-baked antique Chesterfield married with a table.
An antique Wurlitzer harp case transformed into a wardrobe for a single garment.
Shadow is deployed to add a conceal to beautiful detailing.
Low light subtly assists the invocation of privacy.