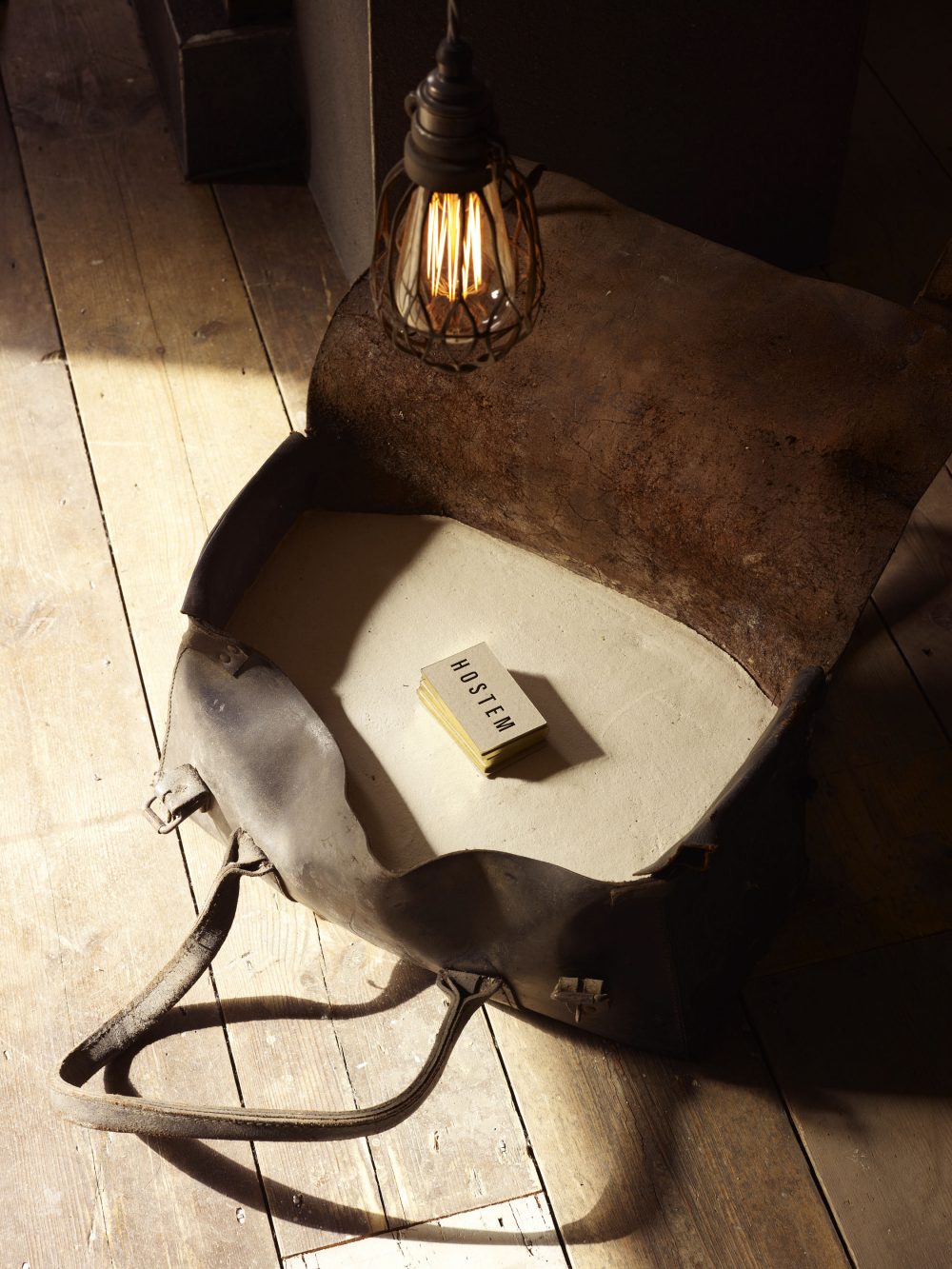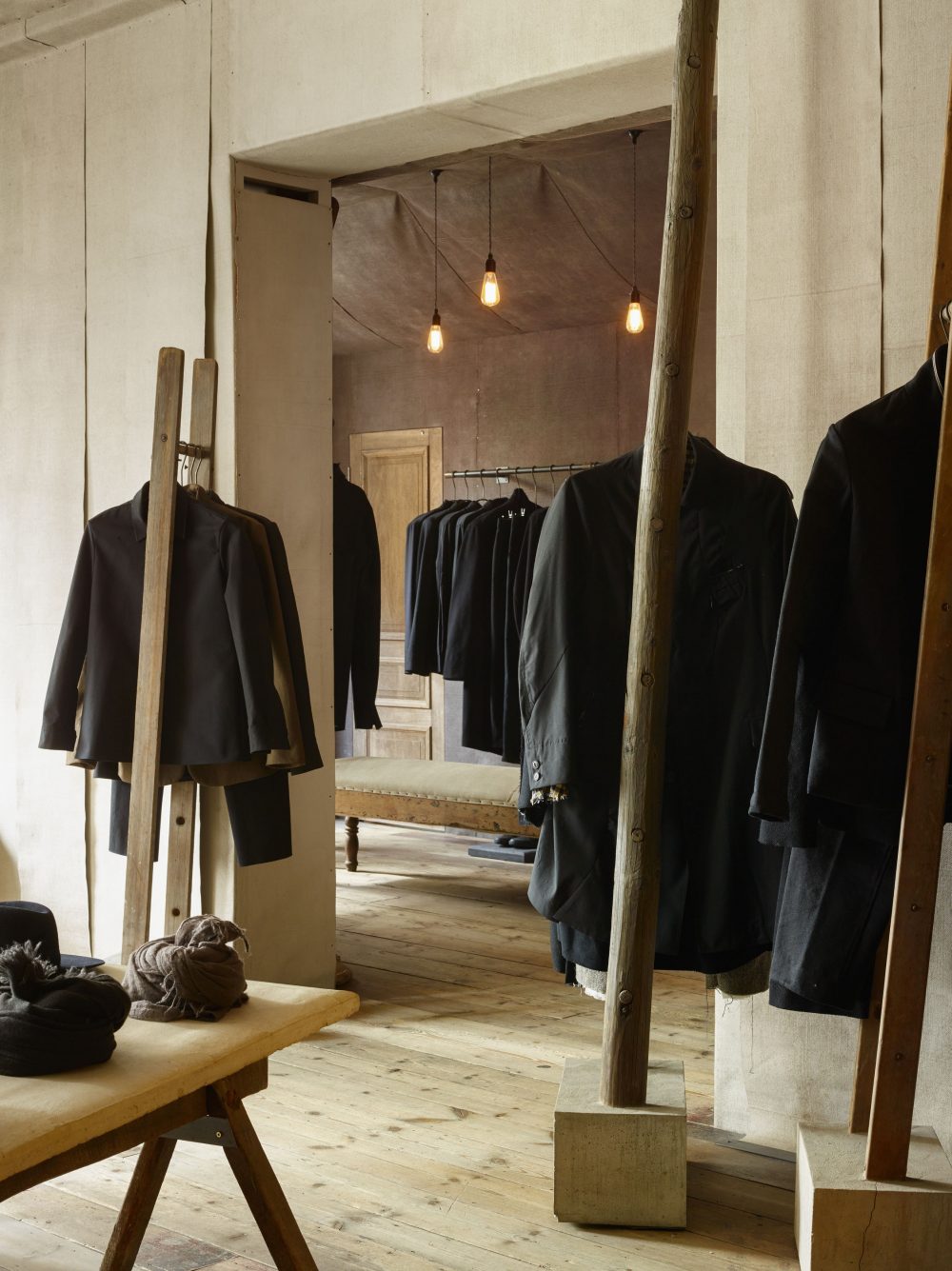 A multi-brand menswear store on Redchurch Street, East London.
Hand-painted canvas lines the walls and ceiling. Affixed by thousands of individual tacks.
A light putty colour gives way to dark grey.
All the while,Victorian floorboards lie underfoot.
Louise Bourgoise's 'Cells' series inform a changing room framed by four 3.2m walnut doors.
Concrete slabs sit atop antique wooden trestles. White concrete. And dark grey concrete.
Simple glazed steel stands frame jewellery.
Footwear is silhouetted on concrete plinths.
Clothes hangers formed from four pieces of steel. A hanger – redrawn.
A section of an antique church pew, supported by a counter of cast concrete.
Wooden ladders cast in cement blocks replace the commonplace mannequin.
Railway conductor's bags filled with liquid stone.
Everything placed in preparation for the observation and engagement of highly refined men's clothes.