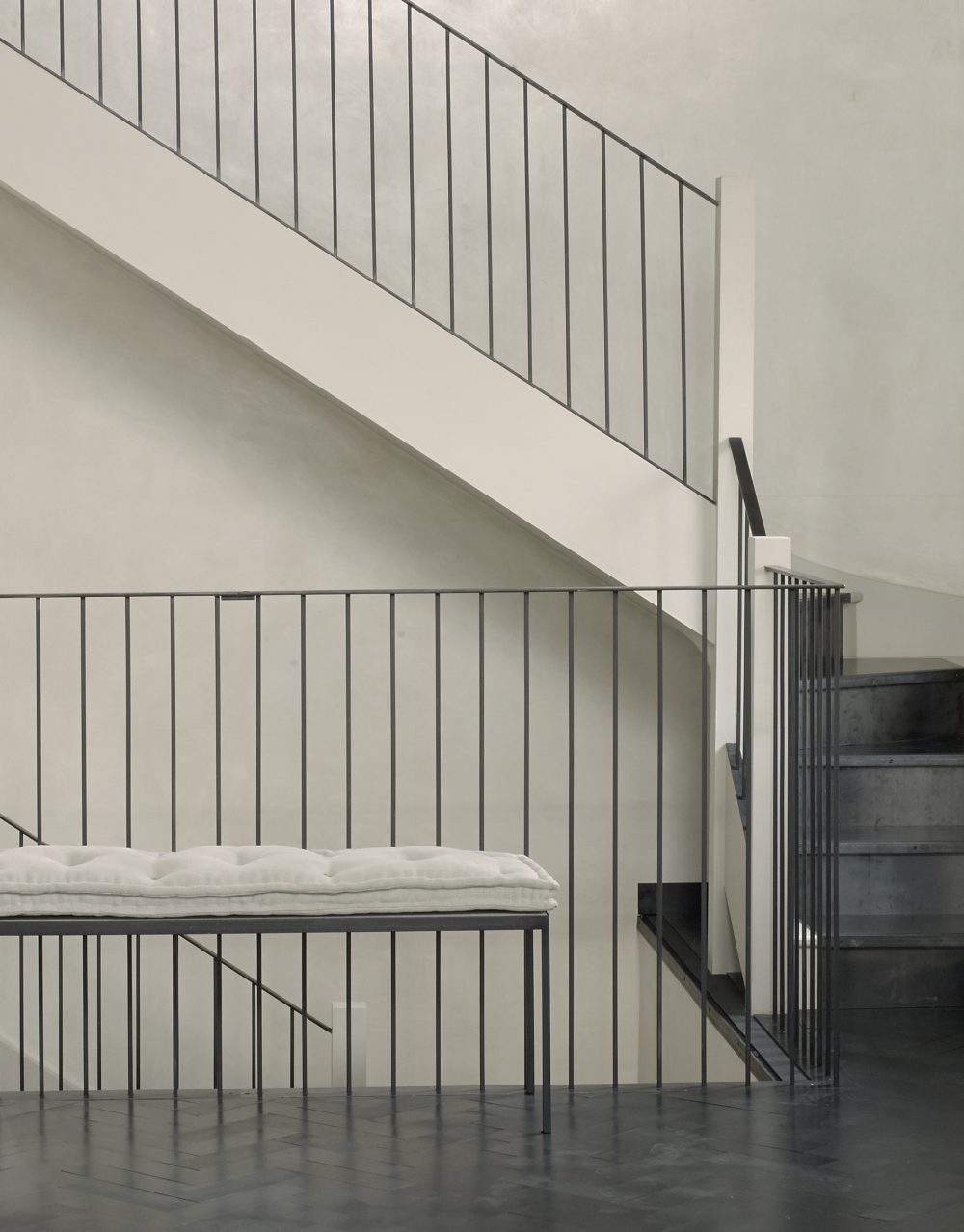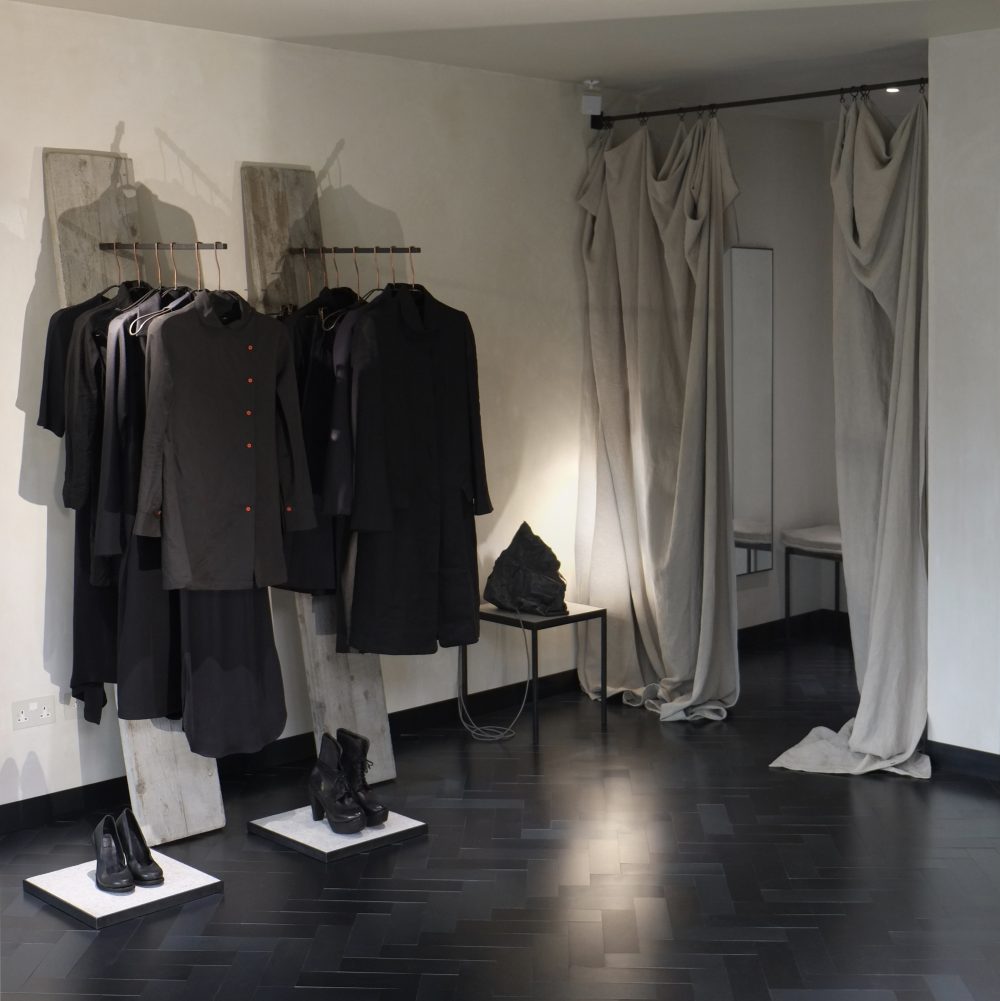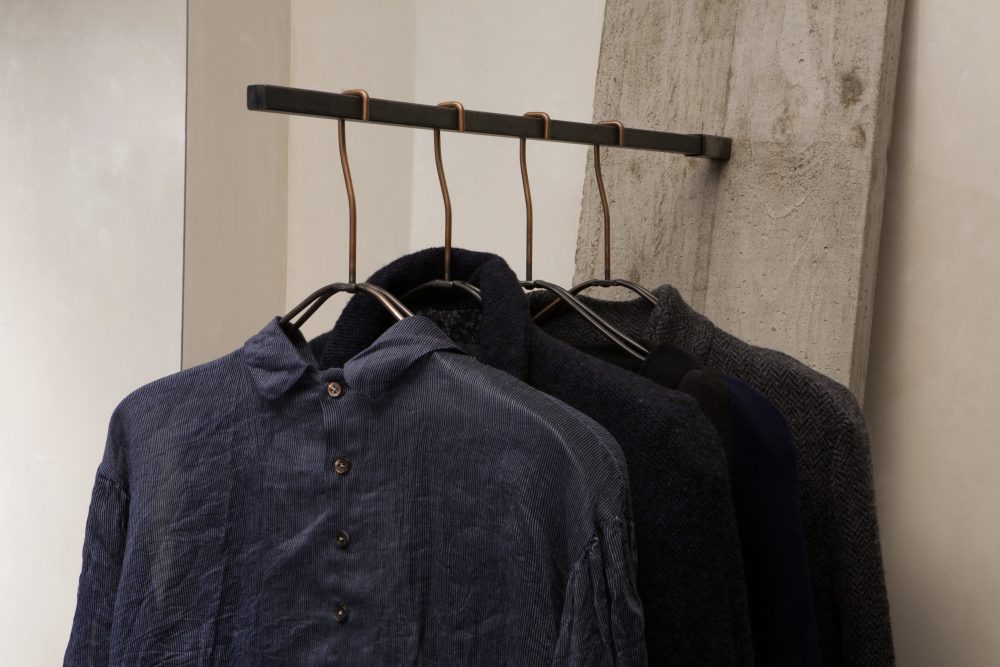 The addition of two upper floors to Hostem, to mark the launch of Womenswear throughout the store.
The brief was to create a contemporary space that was quietly assured, yet bold in its use of materials.
An environment distinct and separate, yet fundamentally linked to the existing store below.
Light was critical. We made it soft, high, and serene.
A sense of privacy and remoteness from street level. A feeling of calm and elevation to match.
Warm monochromatic graininess and 'noise'. Like that found on old photographic plates.
Honesty and truth to materials – their natural state, with subtle embellishments.
A steel parquet floor. 4500 individual tiles laid by hand. Colour variations and imperfections accentuated by a herringbone pattern.
White plastered walls, sealed and polished with wax.
Tranquility and simplicity pervades.
Depth and richness derive from texture and detail.
A warmth and softness at odds with the standard connotations of industrial materials.
Steel displays are inlaid with natural felt.
Cast concrete shelves bear the heavy knots and grain of the timber case that moulded them.
Shelves rest on steel pegs, whilst concrete planks press themselves against the walls.
Loose weave gauze panels drape five metres from ceiling to floor, each framing an individual garment.
An unusual and indulgent amount of space afforded to one piece.
A feeling of the archival.
The lights inspired by cine foil. Replaced by crumpled, accidentally structured, patinated lead sheet.
Clothes hangers hand-formed from four pieces of steel. A line drawing made physical .
Objects and items of clothing presented as precious artefacts.