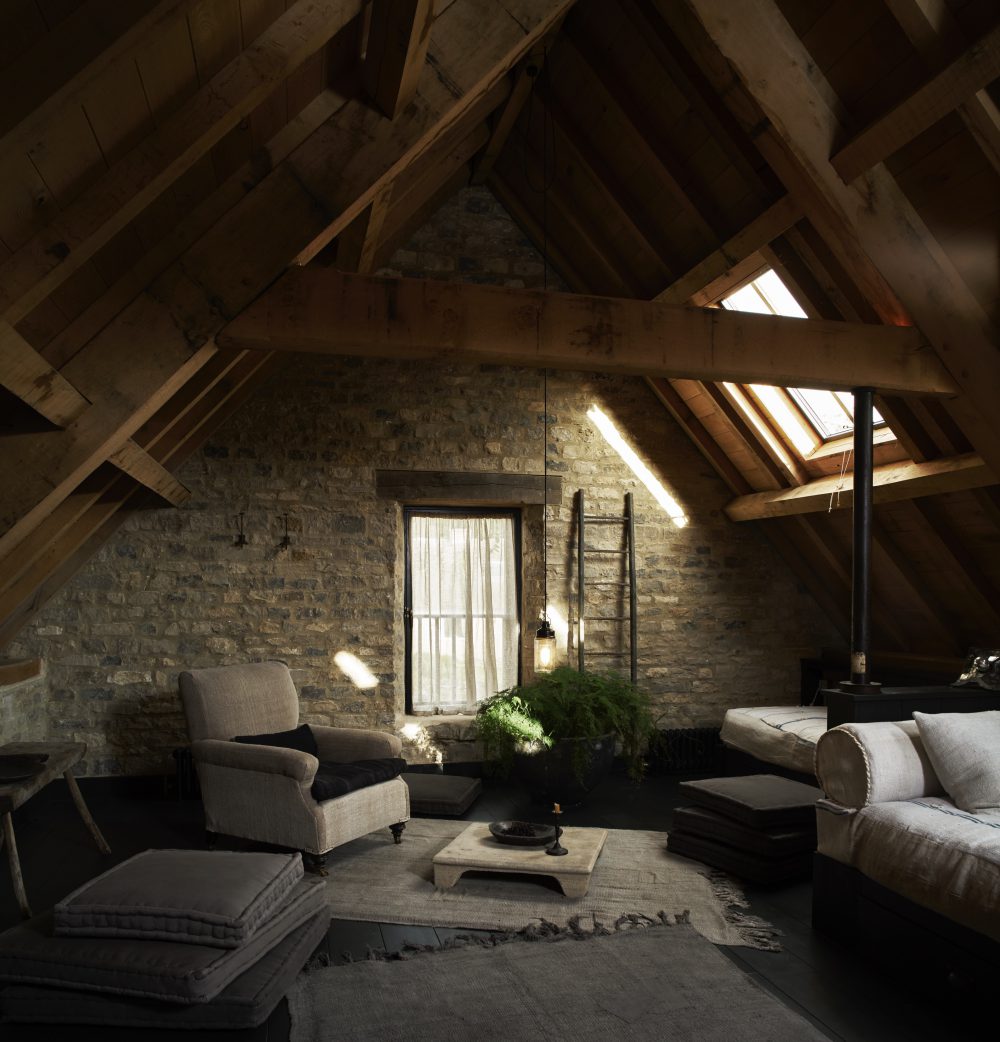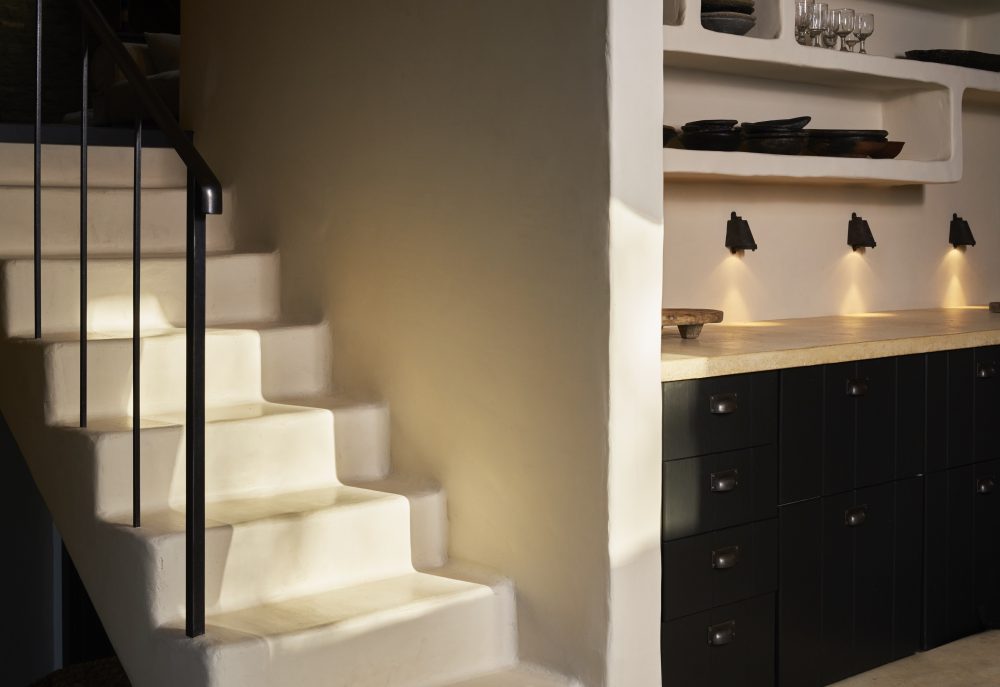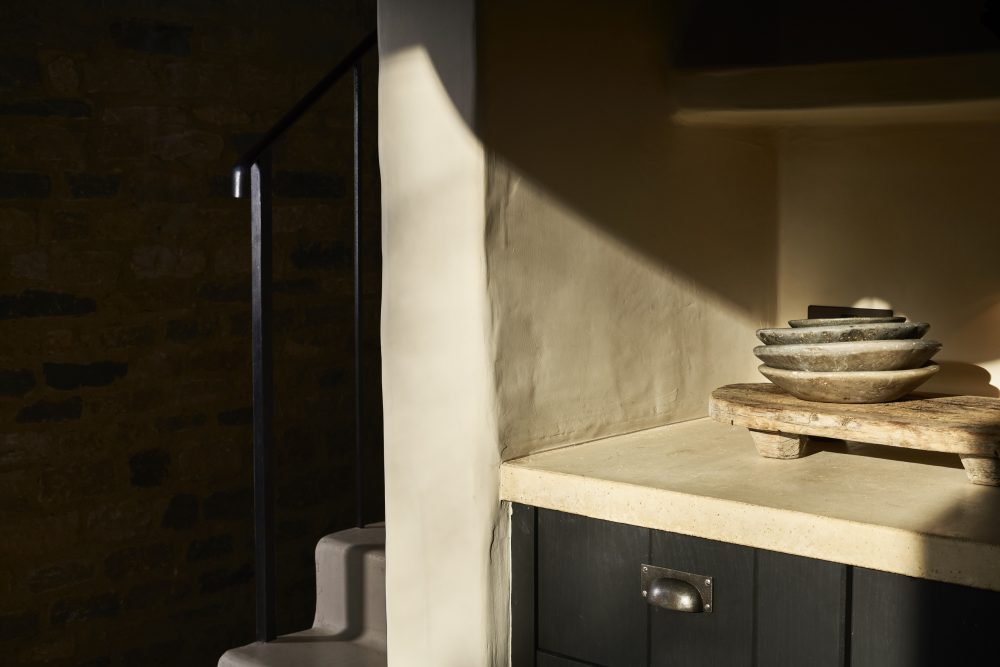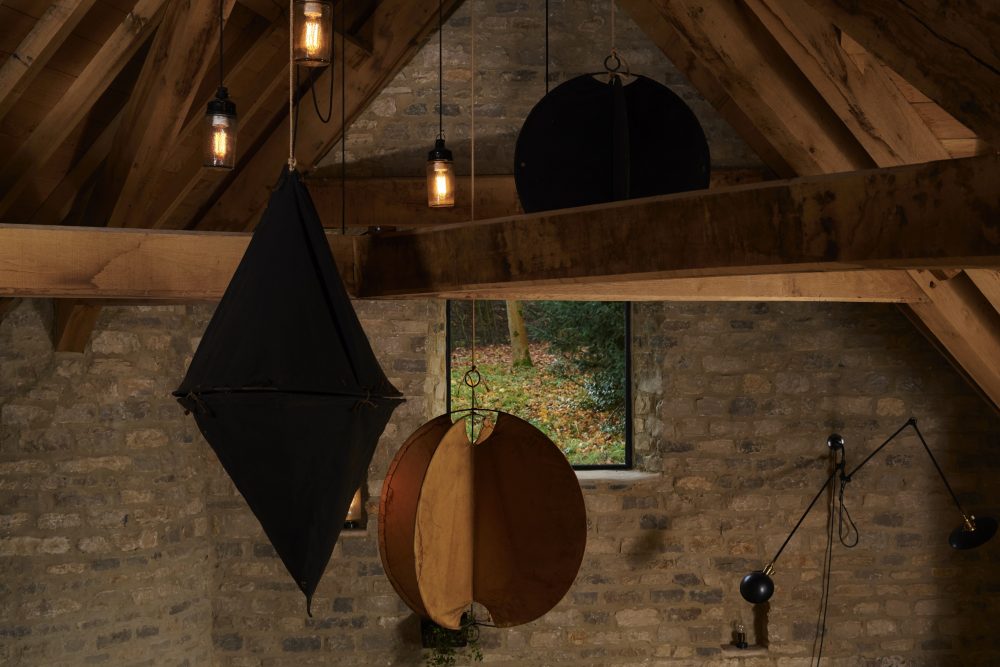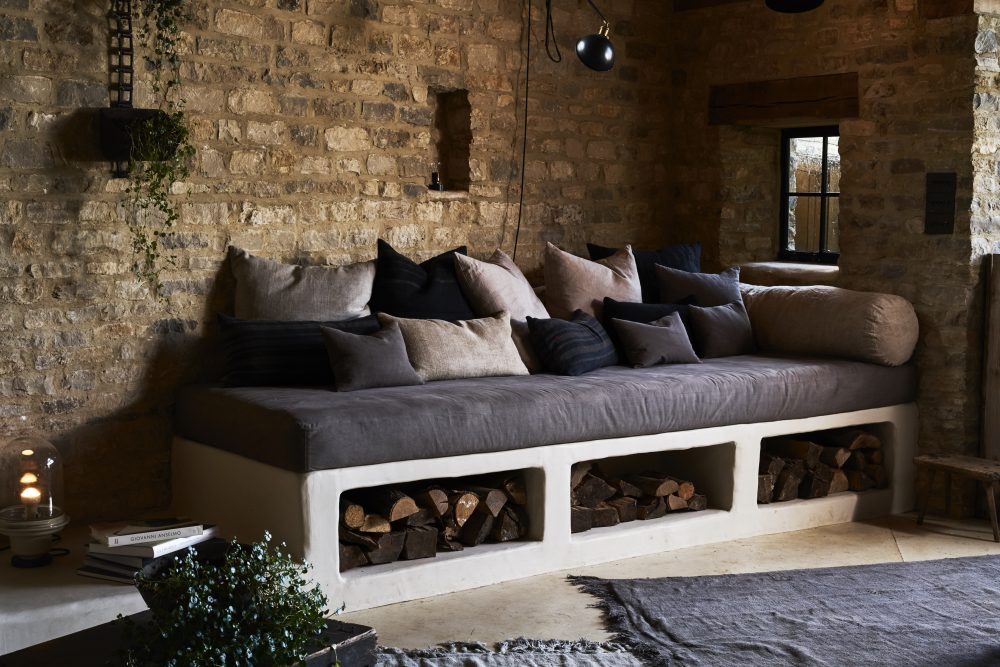 A pool house in West Oxfordshire. The brief was to create a space for year round use – not simply a changing room for the pool in summertime. A playful addition to the main house, and an occasional guest-house.
A simplified palette lets the building's structure speak clearly.
Daylight.
Stone.
Steel.
Oak.
Concrete.
Linen.
Greenery.
An oversized day bed. An abundance of cushions.
Deep armchairs talk to the fireplace.
Uncluttered. But not spartan.
A basket for shoes. This is a place for bare feet.
Old crucibles as planters. Greenery creeps across the stone walls.
The garden comes inside.
Nautical canvas day signals suspend amongst oak rafters.
The kitchen and stairs are rendered, rounded, painted.
A simple drawing of a stair-rail – in steel.
Dark painted floorboards ground the mezzanine.
Stacks of mattress cushions sit askew on layered hemp rugs.
A place to spend time.