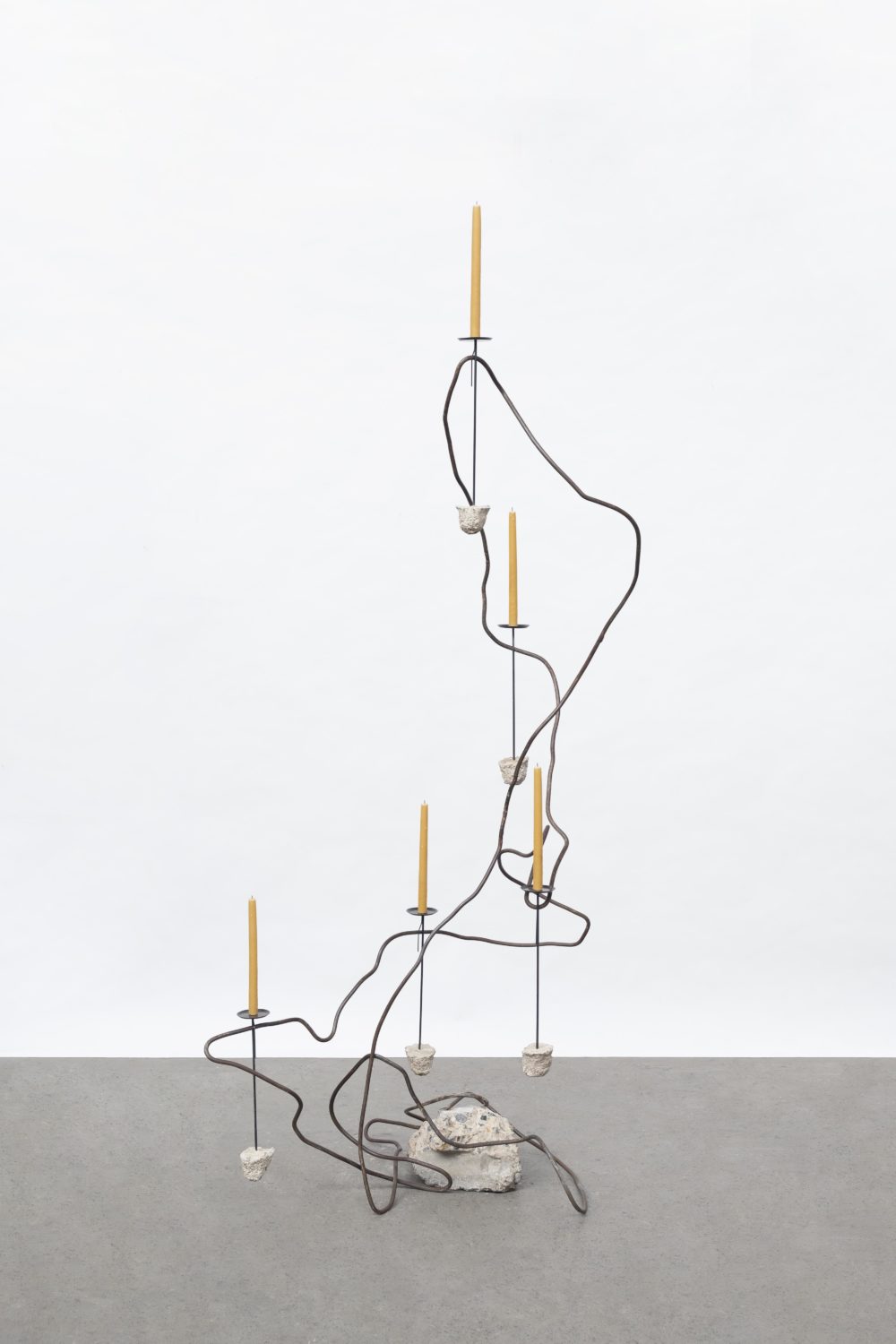 STEEL ROOTS XI
Unique Piece (Floor Standing Candelabra) Reinforcing Bar, Brass, Steel and Concrete 1870 x 960 x 670 mm Available from Gallery FUMI
STEEL ROOTS I (2017)
Unique Piece (Chandelier) Reinforcing Bar, Brass, Steel and Concrete 850 x 1050 x 2070 mm Available to commission
STEEL ROOTS I (2017)
Unique Piece (Chandelier) Reinforcing Bar, Brass, Steel and Concrete 850 x 1050 x 2070 mm Available to commission
STEEL ROOTS I (2017)
Unique Piece (Chandelier) Reinforcing Bar, Brass, Steel and Concrete 850 x 1050 x 2070 mm Available to commission
STEEL ROOTS I (2017)
Unique Piece (Chandelier) Reinforcing Bar, Brass, Steel and Concrete 850 x 1050 x 2070 mm Available to commission
STEEL ROOTS VIII (2018)
Unique Piece (Floor Standing Candelabra) Reinforcing Bar, Brass, Steel and Concrete 2050 x 1200 x 700 mm Available from Slete Gallery
STEEL ROOTS III (2017)
Unique Piece (Floor Standing Candelabra) Reinforcing Bar, Brass, Steel and Concrete 1890 x 800 x 800 mm Available to commission
STEEL ROOTS III (2017)
Unique Piece (Floor Standing Candelabra) Reinforcing Bar, Brass, Steel and Concrete 1890 x 800 x 800 mm Available to commission
STEEL ROOTS III (2017)
Unique Piece (Floor Standing Candelabra) Reinforcing Bar, Brass, Steel and Concrete 1890 x 800 x 800 mm Available to commission
STEEL ROOTS III (2017)
Unique Piece (Floor Standing Candelabra) Reinforcing Bar, Brass, Steel and Concrete 1890 x 800 x 800 mm Available to commission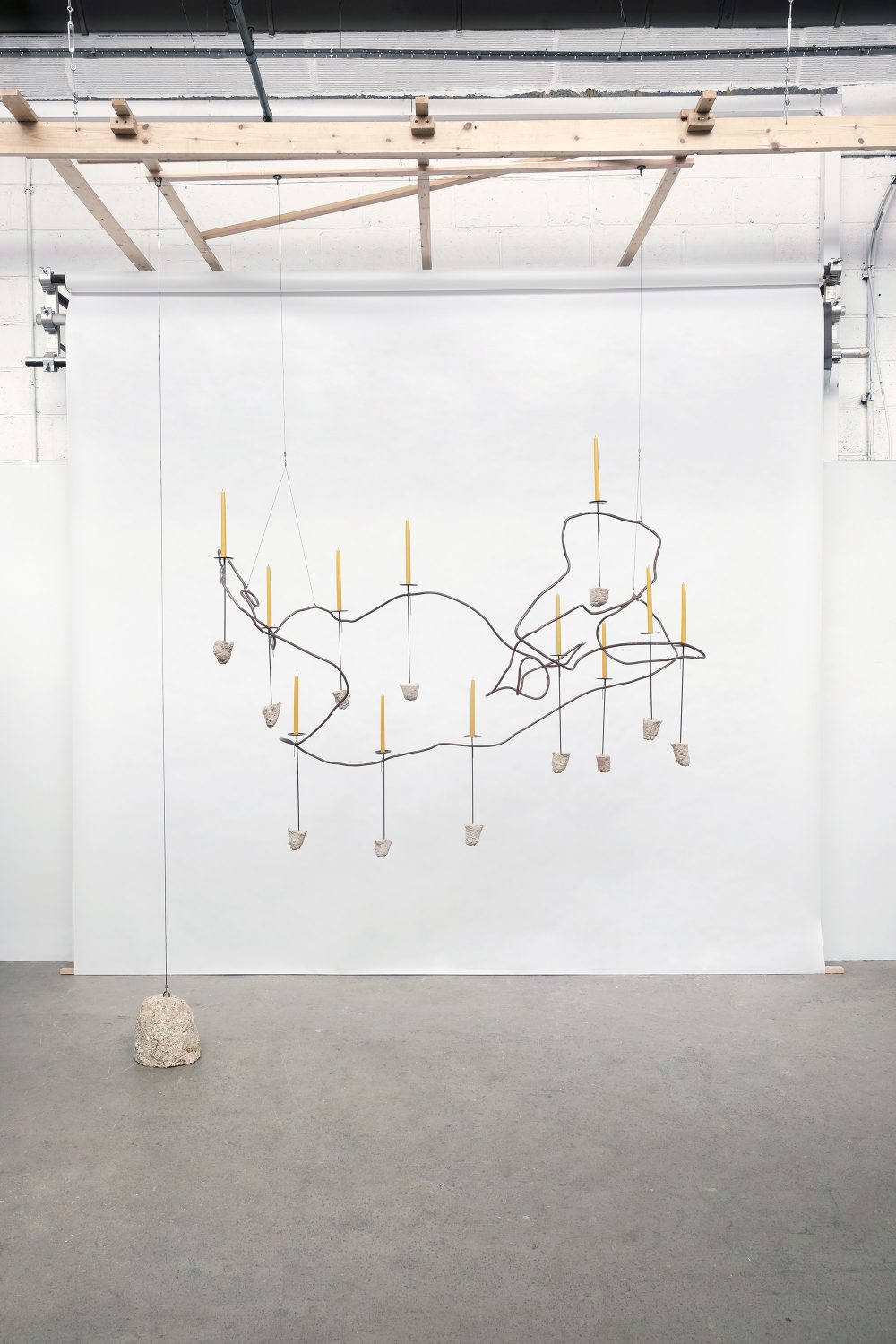 STEEL ROOTS IV (2018)
Unique Piece (Chandelier) Reinforcing Bar, Brass, Steel and Concrete 1000 x 1700 x 1000 mm Available to commission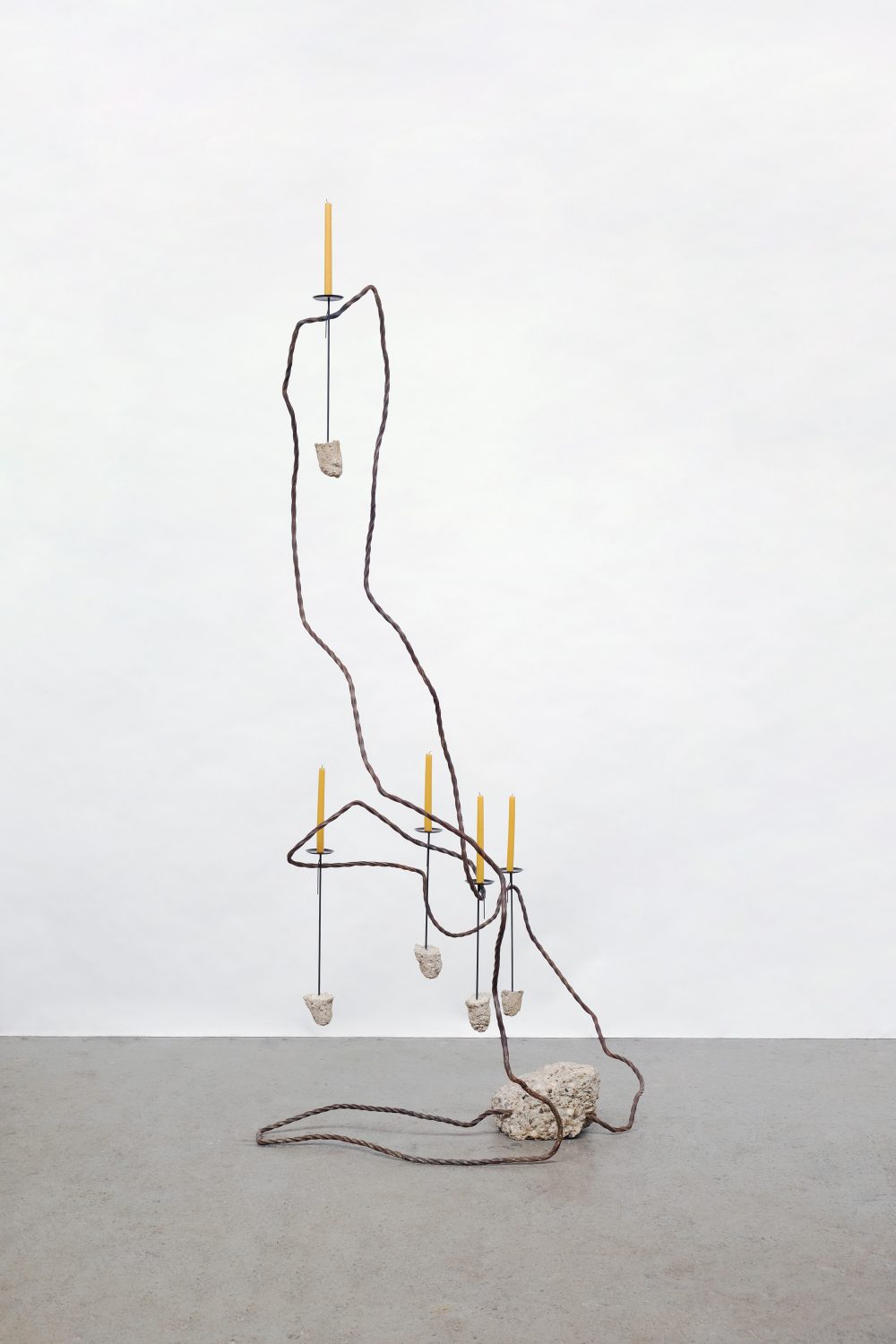 STEEL ROOTS V (2018)
Unique Piece (Floor Standing Candelabra) Reinforcing Bar, Brass, Steel and Concrete 2100 x 1000 x 750 mm Available from Slete Gallery
STEEL ROOTS VI (2018)
Unique Piece (Chandelier) Reinforcing Bar, Brass, Steel and Concrete 1000 x 1000 x 500 mm Available from Slete Gallery
STEEL ROOTS VII (2018)
Unique Piece (Candelabra) Reinforcing Bar, Brass, Steel and Concrete 550 x 650 x 450 mm Available from Slete Gallery
STEEL ROOTS VIII (2018)
Unique Piece (Floor Standing Candelabra) Reinforcing Bar, Brass, Steel and Concrete 2050 x 1200 x 700 mm Available from Slete Gallery
An unconscious act of brutal efficiency creates unintentional beauty.
The demolition of London's defunct buildings generates a new material.
Twisted steel re-bar and concrete rubble. Some still encased with the other.
Here re-connected in single continuous lines to form new compositions for suspending counterbalanced candles.
The candlesticks have a weight created by planting them in the ground with concrete, which once dug up create root like bases.
Each individual candlestick can be removed and placed in different positions.
Chandeliers suspend from the ceiling, and are counterbalanced to rise and fall.
Floor standing and tabletop candelabras are weighted and grounded by their concrete bases.